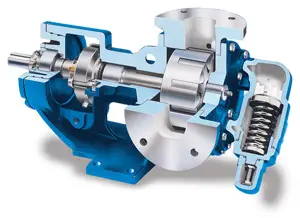 Rotary Gear Pump in Miami, Jacksonville, Orlando, Tampa, Tallahassee, and other areas in Florida.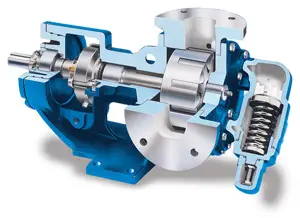 When your processing operation requires rotary gear pump products, you can depend on Arroyo Process Equipment, Inc. for the best selection. Since 1968, Arroyo has provided superior process equipment, as well as world-class support, experience, and engineering to processing facilities across the globe.
Our positive displacement pump products are expertly manufactured by some of the most respected companies in the industry, including Viking, Warren Rupp, Pulsafeeder, and others. These companies are known for finely crafted products, so you can be confident that the rotary gear pumps you purchase from us were made with the utmost in performance and longevity in mind.
Rotary Gear Pump From Arroyo Process Equipment
Our rotary gear pump options include:
External rotary gear pump products – can handle watery and more viscous fluids, but proper speed settings must be used for thicker liquids; are made to closer tolerances than internal rotary gear pump products
Internal rotary gear pump products – can handle fluids with small particulates, but does not handle larger particulates well; can handle varying viscosities
If you are unsure of which type of pump you may need, our team of chemical and mechanical engineers can review your pressure, viscosity, and flow rate specifications to determine which products will best suit your application.
Along with our positive displacement, self priming pump products, we offer a large selection of industrial centrifugal pumps, including slurry pump products, and other processing equipment. From motors, drives, and gear boxes, to industrial mixers and strainers, Arroyo is your trusted source for top-of-the-line processing equipment and package systems. We also provide prompt, 24/7 repair services to phosphate, citrus, water treatment, and other processing operations located in Miami, Jacksonville, Orlando, Tampa, Tallahassee, and other metro areas in Florida.
Contact us today for more information. Arroyo is a proud woman- and Hispanic-owned company.