PD Pumps for Florida, Puerto Rico, the Dominican Republic & the Caribbean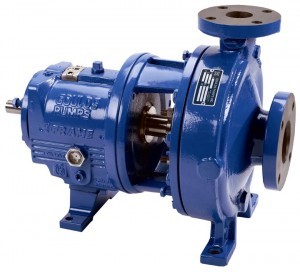 Arroyo Process Equipment is the distributor recognized in Jamaica, Trinidad, Tobago and Cuba for offering a wide range of processing equipment from the global leaders in manufacturing, providing outstanding customer service and engineering excellence. Everything from PD pumps to custom package systems and everything in between makes Arroyo Process Equipment, the Sharpe Mixers Florida Exporter, a one-stop solution for processing industry needs. Industry professionals have come to rely on our team of chemical and mechanical engineers to assist in product selection to ensure the equipment meets project specifications and is the right choice for the intended application.
PD Pumps in Florida From Arroyo Process Equipment
Positive displacement pumps are more commonly referred to as PD Pumps. These pumps are used in applications requiring viscous fluid movement under highly pressurized conditions. There are many different types of PD pumps such as rotary gear pumps, lobe pumps, air operated diaphragm pumps and vane pumps. They are used for many different purposes in the chemical, petroleum, paper, and power industries among others. PD pumps are considered more advantageous than other pumps under the following circumstances and conditions:
Variations in pressure
High viscosity
Suction lift applications
High pressure
Being run at any point on the curve
Sensitive liquids
As the Sharpe Mixers Florida Exporter, we handle a complete line of Sharpe industrial mixers, shafts and seals for the pharmaceutical, wastewater, food and beverage industries. Sharpe mixers are known as being able to create a high velocity environment. They are used for both mixing liquids and for dissolving powders into liquid. In addition to distributing equipment, Arroyo Process Equipment offers parts, repair services and maintenance on pumps, mixers and other products in our line to facilities in the metropolitan areas of Florida.
For the best selection of PD pumps in Florida, Puerto Rico, the Dominican Republic & the Caribbean, call Arroyo Process Equipment today!