Small Pumps in Florida, Puerto Rico, the Dominican Republic & the Caribbean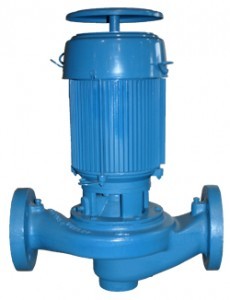 Since 1968 and as Florida's citrus and sugar industry grew, Arroyo Process Equipment grew right alongside them, providing small pumps, mixers and other process equipment. As the state's phosphate industry grew, we were there to supply the needs of the mining industry. Today, Arroyo Process Equipment is a leader in providing process equipment and engineering services to a wide array of businesses in not only North America, but in Central and South America as well. With multiple locations in Florida and the Dominican Republic, we continue to grow and serve customers throughout the world.
Small Pumps From Arroyo Process Equipment
Arroyo Process Equipment has built our reputation by only providing quality products from the world's most respected process equipment manufacturers. We offer large and small pumps from brands like Viking, Warren Rupp, and Pulsafeeder, but we do much more than sell equipment. We offer an exceptional parts and service department and an engineering staff second to none in the industry. That means, whether you are looking for small pumps or large, heavy-duty efficient pumps or more, our team of experts can help you acquire exactly what you need. We even offer completed packaged system engineered for your specific needs. If you prefer, you can choose our turnkey solutions that include professional installation.
Today, Arroyo serves a wide range of companies:
Petroleum
Waste water treatment
Agriculture
Mining
Manufacturing
Our clients' needs range from pumps to large sanitary mixers. We offer a range of efficient pumps, strainers, gear boxes, motors and drives. If it helps facilitate the movement and processing of liquids, there's a very good chance you'll find it at Arroyo Process Equipment.
If you are looking for a reliable source of quality, name-brand equipment such as large and small pumps, process equipment, parts and engineering expertise for Florida, Puerto Rico, the Dominican Republic, the Caribbean and more, look no further than Arroyo Process Equipment. Contact us and get a free, no obligation quote or talk to one of our customer service representatives about your process equipment needs.