Hevvy Pumps for Florida, Georgia, Puerto Rico, the Dominican Republic & the Caribbean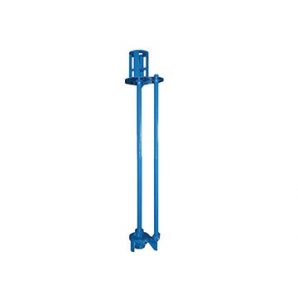 Arroyo Process Equipment is the fluid handling equipment supplier that has represented and distributed pumps, mixers, gearboxes and more from the biggest, most respected names in the industry since 1968. Our family owned and operated business is proudly renowned for the application expertise and full turn-key service provided by our team of mechanical and chemical engineers. This is just one of the many reasons why we're the company professionals in the oil and gas industry trust and rely on when they need to add or replace Hevvy Pumps, Corken pumps, Eaton strainers or liquid separators, Hayward Gordon mixing systems, and/or other processing equipment at their operating facilities.
Hevvy Pumps From Arroyo Process Equipment
Toyo pumps manufactured high-quality, submersible, horizontal and vertical pumps for over 35 years. Now, Toyo pumps has been rebranded into Hevvy pumps and its product lines. Our pump line at Arroyo Process Equipment includes the entire line of Hevvy Pumps equipment. Models that are ideal for oil and gas processing applications include the following and more:
HNS Series slurry pumps
DEC Series vertical recessed impeller pumps
DEH Series horizontal pumps
DP Series submersible dredging pumps
DBH Series closed impeller horizontal pumps
Hevvy Pumps modular, heavy-duty HNS Series pumps features the patented Plenum 54™ positive pressure system that is designed to ensure long seal life. Mechanical seal options include SD severe duty seals and XD extreme duty seals. Add-on HNS Series pump components include a patented Agitator that prevents solid accumulations on the sump floor, a Chopper with heavy-duty blades to prevent suction and pipeline plugs, and a Jet Ring pressurized slurry sealing system that loosens heavy and compacted solids.
Corken pumps in our Positive Displacement Pump Line include sliding vane petroleum pumps and turbine pumps used in Florida, Georgia, Puerto Rico, the Dominican Republic and other islands in the Caribbean for oil and gas industry applications such as loading and unloading petroleum products, refined fuels and liquefied gases. Contact our pump experts at Arroyo Process Equipment for help matching our Hevvy Pumps and Corken pumps to your operation requirements and specifications. Or, speak to a specialist about how our unrivaled technical support can assist your organization.