Submersible Pump Manufacturers for The Bahamas, Haiti & Beyond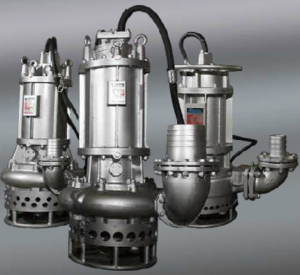 Fluid processors have relied on the exceptional products and services from Arroyo Process Equipment for over 45 years. We represent only the most respected positive displacement and centrifugal submersible pump manufacturers and are the one-stop-shop for all of the additional equipment and accessories needed in processing operations. We carry products from Hayward Gordon, Sharpe and Chemineer mixers, as well as motors, drives, gearboxes and other product lines from Weg Motors and Drives, Sew Eurodrive, Baldor, Eaton Hayward Filtration and others.
Submersible Pump Manufacturers From Arroyo Process Equipment
Arroyo Process Equipment chooses the pump manufacturers we partner with carefully, because the environments in which submersible pumps operate are often more demanding than other types of pump applications. The equipment we represent must perform as specified, meet the highest industry standards and have a long service life. The submersible pump manufacturers and products in our centrifugal pump line include the following and more:
Toyo Pumps HNS, HS, HT, DP, DL and DXL Series pumps
Deming submersible vertical column sump pumps
Prosser portable electric submersible dewatering pumps
Self priming submersible pumps from Phantom Pumps
Plad SBM heavy-duty submersible pumps
Tonkaflo QSV vertical, multi-stage submersible pumps
You can also count on Arroyo Process Equipment to have the mixers and other specialty equipment you need in addition to your submersible pump equipment. We are proud to represent and distribute gear driven Chemineer mixers, agitators and impellers. Chemineer mixers include DT mixers, Biopharm Mixers, MR Mixers, IBC Mixers and more.
It can be quite difficult to select the best mixer, motor and/or other equipment that will be compatible with the current pump equipment at your processing facilities in the Bahamas, Haiti, Cayman Islands, Turks and Caicos, Virgin Islands and beyond. The fluid processing specialists at Arroyo Process Equipment are experts in the field and can assist in matching equipment specifications from the submersible pump manufacturers that we represent. Contact us today for more information on our services or fluid processing equipment.