Sump Pumps in the US, Puerto Rico, the Dominican Republic & the Caribbean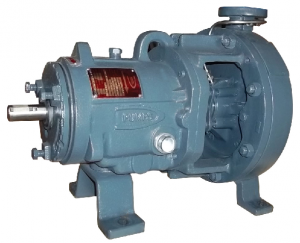 When Arroyo Process Equipment was founded in 1968 it was a simpler time. It was before the 70's oil crises, prior to the Florida tourism explosion and before South American countries became such a force in the world's economy. Yes, things have changed in the almost fifty-years since Arroyo Process Equipment first began providing the Florida citrus, agriculture, and phosphate industries with reliable sump pumps, electric pumps, process equipment and exceptional service. Arroyo Process Equipment has also changed, providing an increasing array of products, services and technology to assist our clients.
Sump Pumps in The Dominican Republic From Arroyo Process Equipment
Some things, however, have not changed. That includes our commitment to world-class quality service and our ability to only offer name brand sump pumps and other equipment from some of the world's most respected names.
Viking
Sharpe
WarrenRupp
Periflow
We provide sump pumps, pit pumps and a variety of electric pumps and engine driven pumps to serve our client's needs. We also offer mixers, strainers, gear boxes, motors and drives to serve as your complete process equipment provider.
Arroyo Process Equipment has, and continues to be, a progressive company. We are Hispanic owned and are responsive to the needs of our customers. We use experience and technology to stay ahead of the curve in the industry, and our team is well trained and educated not only in the process equipment industry but in learning more and more about our client's industries.
If you would like a quote on your next project, we encourage you to contact us. Call us or use our online form. We are happy to demonstrate how Arroyo Process Equipment can make your business more effective and efficient. If you've been disappointed with a process equipment parts and equipment provider in the past or are in search of sump pumps or electric pumps to suit your needs, contact us today. We are proud to serve in Florida, Puerto Rico, the Dominican Republic, the Caribbean and a variety of other locations.