Toyo Pumps Florida Exporter for Florida, Puerto Rico, the Dominican Republic & the Caribbean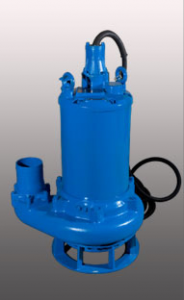 For over 40 years, Arroyo Process Equipment has been providing the process industry with pumps, mixers, gearboxes, strainers and more from top worldwide manufacturers. Our staff of mechanical and electrical engineers, factory-trained technicians and expert sales and customer service personnel are committed to providing an unsurpassed customer experience. We are recognized throughout Jamaica, Trinidad, Tobago and Cuba as the Toyo Pumps Florida exporter that you can trust and depend on for quality materials, custom solutions and professional assistance for any application needs. We are proud to be selected as the Toyo Pumps Florida exporter for projects in a variety of applications in industries such as agricultural, general chemical, food and beverage and petroleum. Toyo manufacturers a line of superior engineered, innovative and extremely reliable pumps.
Toyo Pumps Florida Exporter – Arroyo Process Equipment
We are also proud to be the Hansen Gearbox Florida Exporter of industrial gearbox solutions for water treatment, material handling, cooling tower, mixer, paper and wood applications. Hanson Gearbox is now a wholly owned subsidiary of Sumitomo Heavy Industries Ltd. In addition to being the Hansen Gearbox Florida exporter, Arroyo Process Equipment exports a wide range of equipment solutions including the following:
Mixing equipment
Electric motors
Pump strainers
Packaged systems
Filters
Drives
24/7 service and repairs on pumps, gearboxes and other machinery are available in Florida by our Arroyo Process Equipment technicians. When you have a machine down, our factory trained and certified repair technicians work on getting your equipment running in as short a time as possible. Since proper maintenance is important to keep the machinery running efficiently and to extend the life of the equipment, Arroyo Process Equipment offers maintenance services in the metro areas of Florida. Why wait? Request your free , contact Arroyo now for a no obligation quote now from the preferred Toyo Pumps Florida exporter of quality process equipment throughout Florida, Puerto Rico, the Dominican Republic and the Caribbean.