Efficient Pumps for Florida, Georgia, Bahamas & Turks and Caicos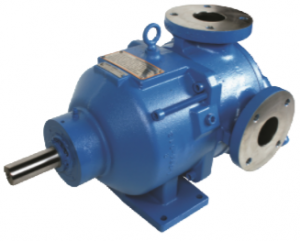 Organizations searching for highly efficient pumps turn to the experts at Arroyo Process Equipment. We're a family owned and operated fluid processing equipment supplier that represents and distributes efficient pumps from the best manufacturers in the industry. Our equipment specialists and engineers are the go to source that fluid processors trust and rely on for technical assistance and support with industrial pumps, mixers, motors, gearboxes and other related fluid handling equipment and accessories.
Florida Efficient Pumps From Arroyo Process Equipment
We have hundreds of efficient pumps for fuel transfer, waste water treatment, oil refining, dewatering, irrigation, mining and other fluid processing applications in our Arroyo Process Equipment Centrifugal and Positive Displacement Pump Lines. Industry specific fuel pump and other efficient pump equipment in our lines include the following and more:
Burks GA Series end suction, energy-efficient pumps for drinking water applications
Sandpiper Driller Series gas operated double diaphragm (GODD) fuel pump models
Phantom Pumps cost-effective and efficient slurry pumps
Viking Pump Universal Series 4724 crude oil fuel pump jacketed models
Watson Marlow 530 Series peristaltic biopharmaceutical pumps
Hygienic CIP Wright Flow Technologies Revolution Series circumferential piston pumps
The Phantom Pumps slurry pumps in our line are not only less expensive than other leading brands, but they have also proven to increase efficiency gains up to 7% in severe duty application field trials.
The United States Department of Energy has established energy conservation standards that will go into effect in 2020 for equipment, such as end suction, in line and submersible turbine pumps, used in clean water processing applications. US pump manufacturers are working to produce and/or redesign pumps to these new standards. Several of the manufacturers that we represent at Arroyo Process Equipment, including Burks and Weinman, are already ahead of the deadline. They have a Hydraulic Institute approved test lab and pumps that have met or exceeded the new requirements during testing.
To learn more about increasing productivity or leaving a greener footprint at your processing facilities in Florida, Georgia, the Bahamas, Turks and Caicos or elsewhere in the US or Caribbean with more efficient pumps, contact a pump specialist at Arroyo Process Equipment today.