Viking Pump for Florida, the Bahamas, Haiti, Cayman Islands, Turks and Caicos & Virgin Islands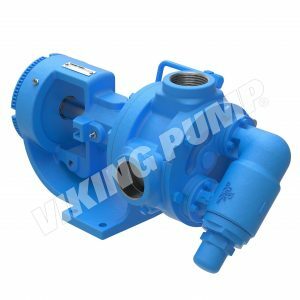 Arroyo Process Equipment is your Viking Pump supplier. We are an authorized Viking Pump distributor and carry their full line of pumps. Viking Pump was founded over 100 years ago and has continued to produce exceptional positive displacement pump equipment. Millions of Viking pumps are installed throughout the world, because Viking pumps are reliable and built to last. In addition, excellent warranties are included on their pumps.
Our hydraulic pump line includes rotary positive displacement pumps, internal gear pumps, external gear pumps and rotary vane pumps. The internal gear hydraulic pump line features over 15 different models including hygienic series, motor mounted general purpose, mage drive motor speed and more, while the external gear pump line includes 6 hydraulic pump models with benefits and features such as higher pressure capabilities, shaft seal options and more. In addition, our Rotary Vane Pumps are perfect for many applications that require liquid transfer from chemicals.
Viking Pump in Florida From Arroyo Process Equipment
We also have Viking accessories available. These include the following and more:
Basket strainers
Bolted lid strainers
Fuel oil sets
Inline gear, helical gear and offset reducers
As a leading supplier in the fluid processing industry, Arroyo Process Equipment represents and distributes many other industrial pumps from the top pump manufacturers in the world including Wright Flow Technologies, Pulsafeeder, Hayward Gordon, Crown and more. Our other fluid processing equipment lines include mixers, gearboxes, motors and other specialty equipment from trusted brands such as Sharpe Mixers, Weg Motors and Drives, Easton Hayward Filtration and others.
The exceptional quality of our products from Viking Pump and our other partners is only one of the reasons that Arroyo Process Equipment is the supplier of choice for hundreds of fluid processing operations in Florida, the Bahamas, Haiti, Cayman Islands, Turks and Caicos and the Virgin Islands. The service and support provided by our processing equipment specialists and team of chemical and mechanical engineers is unmatched in the industry. Contact us today to learn how we can help make your operation run more efficiently.