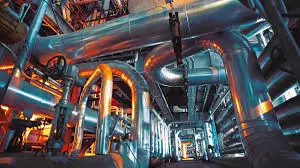 Industrial Pump Replacement for Georgia, Virgin Islands & Beyond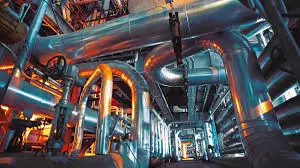 Most industry professionals rely on the experts at Arroyo Process Equipment when equipment problems occur at their fluid processing operations and facilities. Arroyo Process Equipment is a trusted supplier with the experience and expertise to provide solutions for everything from industrial pump replacement and fast delivery of hydraulic pump parts to equipment selection assistance and turnkey package system design and creation. The company has built an outstanding reputation for offering the highest quality fluid processing equipment from the world's most respected manufacturers, along with engineering and customer services that are second to none.
Industrial Pump Replacement From Arroyo Process Equipment
Pump problems can often be solved with pump repairs. The Arroyo Process Equipment parts department has a complete inventory of genuine manufacturer parts for of all pumps and equipment that we distribute. When hydraulic pump parts won't fix the problem, finding a quality industrial pump replacement is easy at Arroyo Process Equipment. We have an incredible selection of centrifugal and positive displacement pumps manufactured by Toyo Pumps, Weinman, Prosser, Viking, Liquiflo, Cat Pumps and more that cover most any type of fluid processing application in the following industries and more:
Food and beverage
Petroleum, oil and gas
Pharmaceutical and chemical
Pulp and paper
Governmental and municipal
Power and electrical
Residential and commercial construction
Arroyo Process Equipment also represents and distributes pumps and replacement parts from Phantom Pumps. Pumps and parts from Phantom Pumps are manufactured to the highest industry standards and designed to be interchangeable and compatible with many other pump brands. These products are more affordable than most brand name pump products, and selecting an industrial pump replacement from this line and/or replacement parts for pump repair and maintenance services usually results in reduced pump related costs at processing facilities in Georgia, the Bahamas, Haiti, Cayman Islands, Turks and Caicos, Virgin Islands and beyond. Our team of pump specialists can assist in determining which industrial replacement pump models match your processing operation specifications and offer the best overall results. Contact us today to request a quote or for more information on any of our products or services.