ANSI Chemical Process Pumps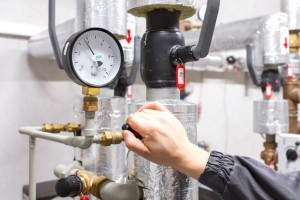 When you need the best in ANSI Chemical Process pumps, Arroyo Process Equipment is the place to start and finish. Since 1968, Arroyo has been the top choice for commercial pump products from the best manufacturers, like Warren Rupp, Viking, Sharpe and other process equipment leading brands.
An ANSI pump, built to specs from the American National Standards Institute, handles not only various chemical process needs, but also functions for water and other tame substances. We have the right pump for most, if not all, your needs regardless of your industry.
Arroyo Process Equipment also offers service and repair of your pumps to keep your operations performing in the following locations.
United States
Central America
South America
ANSI Chemical Process Pumps From Arroyo Process Equipment
Our product lines and solutions are extensive, including centrifugal, submersible, turbine, self-priming, and positive displacement pumps with internal and external rotary gears, air-generated diaphragm and other varieties. You will find quality pumps to handle even the most aggressive chemicals at Arroyo Process Equipment.
When you need a high quality, reliable ANSI pumps to manage your industrial operations, you've come to the right place. We'll also give you a free quote on an ANSI pump engineered to your specific processing needs.
You'll no doubt agree that employing a "one size fits all" pump is unacceptable. We understand. Our selection of tailored pumps, which we can service and repair to keep them up and running, will handle your needs perfectly.
Contact us today to take advantage of our four-decade experience and expertise in ANSI Chemical Process Pumps.