Warren Rupp Diaphragm Pump Available in Florida & Other Regions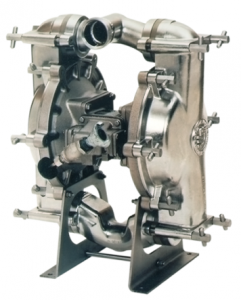 Industrial-level projects require outstanding tools to ensure quality and continuous operation at the worksite. Arroyo Process Equipment is the best source of top-quality equipment from the best brands. Many high-quality products, like the Warren Rupp diaphragm pump, ensure reliability and continued production. Yet, those items need regular maintenance and occasional repairs to stay efficient and in operation. Arroyo Process Equipment provides the gear and support service needed to ensure operational success.
Chose from a Wide Selection
Whether you need Warren Rupp Sandpiper distributors or a dealer for other fluid-processing gear, a team of dedicated professionals awaits to ensure you get the best available. Arroyo Process Equipment has a 50-year history of providing leading fluid-processing solutions and can offer pumps and other equipment from well-known brands. We have a wide selection of OEM and aftermarket parts, and our team of experts provides cross-referencing services to help ensure you stay up and running while keeping operations costs as low as possible.
Get Custom Solutions
Arroyo Process Equipment has a team of mechanical engineers and chemical engineers on hand to help with your needs. We can assess your situation and design custom fluid-processing solutions that enable you to maintain high productivity. Whether you need a Warren Rupp diaphragm pump or other pump types, we can produce the best solutions. When it comes time for maintenance or repairs, we have a team of dedicated professionals available at all times. That means, any day of the year at any time, you can get help when things go wrong at your industrial worksite.
Call for Estimate
With more than 50 years' experience in the field, Arroyo Process Equipment is the best source for ideal solutions to fluid-processing and other industrial needs. Please feel free to contact us to schedule a free consultation for Warren Rupp diaphragm pump solutions and other solutions tailored to your facility. Our team of highly skilled professionals is located throughout Florida, Georgia, Puerto Rico, Haiti, Dominican Republic, and other regions to provide timely assistance, and we can assess your needs to produce the best custom solutions for the job. Arroyo Process Equipment is a woman and Hispanic-owned business with a long history of ensuring success, and we are the Warren Rupp Sandpiper distributors to trust for all of your product needs.