Wet Well Pump in Florida, Georgia, North Carolina, South Carolina, Puerto Rico & Beyond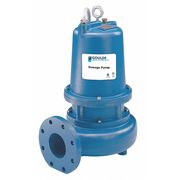 Living in Florida and other coastal states means dealing with torrential rains and tidal surges during bad tropical storms along the coastline. Torrential rains and tidal surges often lead to flooding of water and sewage systems, including wells. Wet well pump installation, maintenance, and repair can help to prevent a flooded sewage or water system. Often, sanitary lobe pumps and other pumps that are good at moving low-viscosity fluids are ideal for combatting flooded home and municipal water and sewage systems.
Get Custom Solutions
Arroyo Process Equipment has three Florida locations and another in the Dominican Republic to provide excellent pump solutions for industries and communities alike. With more than 50 years' experience, our team of mechanical and chemical engineers offers free consultation and assessments of pump needs, as well as other types of fluids processing equipment needs. Custom, turnkey solutions are made available, often with skid-mounted installation provided to get the pump up and working right away.
Enjoy Around-the-Clock Service
No matter when your wet well pump or other pumping issues arise, Arroyo Process Equipment has experts waiting to assist and get your job site working at peak efficiency. No matter the time of day or night, we are available 24 hours a day – every day of the year. Even Christmas and New Year's Day are workdays for us when you have problems that need solutions. Our network of authorized equipment suppliers and dealers ensures we have the best tools to fix your problems.
Our many solutions include the following and more:
Pump Installation and Repair
Mixers and Strainers
Drive Motors
Gearboxes
Pulsation Dampeners
We have a full line of equipment from the best manufacturers and can take care of virtually any problem your job site might encounter.
Contact Us for a Free Consultation
Arroyo Process Equipment is a woman- and Hispanic-owned business with a solid reputation for doing great work. Whether you need sanitary lobe pumps or other types of pumps to process water and sewage, or are experiencing other pumping issues, we have the right gear and experts available to ensure it all works correctly. Please feel free to contact us for a free consultation for a wet well pump in Florida, Georgia, North Carolina, South Carolina, Puerto Rico and beyond.