Back Pull Out Pump for Florida, Georgia, Puerto Rico, the Dominican Republic & the Caribbean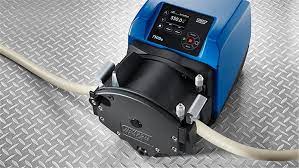 A back pull out pump is ideal for organizations that are running processing operations 24/7 and cannot afford to have prolonged downtime due to lengthy pump repairs and/or maintenance. The back pull out design makes it easy for technicians to quickly dismantle and re-assemble pumps. Arroyo Process Equipment is the place to find the best selection of pumps featuring a back pull out design along with other types of industrial centrifugal and positive displacement pump equipment. We are a family owned and operated fluid handling equipment supplier that has represented and distributed industrial pumps and other processing equipment from the top manufacturers in the world since 1968.
Viking Pump, Cat Pumps and Liquiflo pumps are a few examples of the manufacturers producing the back pull out pump models that are featured in our Positive Displacement Line. Our Centrifugal Pump Line includes Toyo Pumps, Phantom Pumps, Griswold and Pump Works 610 models, which are ideal for industrial applications including the following and more:
Oil Production and Refining
Aviation Fueling
Agricultural Irrigation
Chemical Processing
Wastewater Treatment
Dewatering
Florida Back Pull Out Pump From Arroyo Process Equipment
Liquiflo Equipment Company and Viking Pump are two of the most recognized names in the industry. The award-winning Endura AB-Series rear pull out Liquiflo pumps are able to handle solids and indefinitely run dry. These Patented Air-Barrier centrifugal Liquiflo pumps include four magnetically-coupled and sealless models. This allows for rotating assembly removal from the back of the pump for repair or maintenance services without requiring the technician to remove the casing from the piping. Many Viking Pump internal and external gear pumps, including Universal Seal and Lact Booster Series models, feature pull out seals in the back to provide undisturbed wet end access.
The mechanical and chemical engineering team at Arroyo Process Equipment is proudly renowned for providing unparalleled support to organizations with facilities and operations throughout Florida, Georgia, Puerto Rico, the Dominican Republic and other islands in the Caribbean. Our engineers often provide recommendations to clients on back pull out pump equipment in our line that meet or exceed processing specifications and requirements. Contact us today for pump quote requests or for more information on our processing equipment and services.