Caustic Pump for Florida, Caribbean, Jamaica, Trinidad & Tobago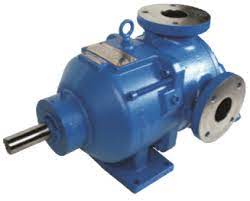 It's often difficult for fluid processing professionals who are new to the industry to find quality fire pump, caustic pump or heat transfer pump solutions, because most industrial pump suppliers only carry the most common industrial equipment. Arroyo Process Equipment is a leading supplier and has been representing and distributing top quality pumps and other fluid processing equipment for every industrial application need since 1968. For over 48+ years, we have partnered with the most respected pump equipment companies and manufacturers in the world including Viking Pump, Crane Pumps & Systems, Warren Rupp, Inc. and more.
Caustic pump solutions are designed and manufactured to handle the pumping of caustic and/or corrosive fluids such as sodium hydroxide and sulfuric acid that can damage and/or destroy materials on contact. Arroyo Process Equipment has mechanical and chemical engineers on staff to assist with pump selection based on processing specifications and fluid mixture. When our engineers are considering the best equipment for processing caustic and/or corrosive materials, careful consideration is always given to the materials of caustic pump parts and components such as the following and more:
Brushings
Shafts
Seals
Rotating Elements
Case Housing
Caustic Pump From Arroyo Process Equipment
Our centrifugal and positive displacement pumps include Liquiflo, Wright Flow Technologies, Crane Pumps and other pump brands that offer exceptional equipment specifically designed for caustic pump chemical processing, petroleum and gas refining, pulp and paper processing and other industrial applications.
The service and support that fluid processors receive from the Arroyo Process Equipment team is second to none. Our pump specialists have the expertise to answer caustic pump related questions on any of our pumps and other equipment. In addition to providing pump selection assistance, our engineering team designs and creates turnkey pump systems complete with pumps, mixers, motors and other components. Our order department gets equipment and replacement parts processed and shipped quickly to processing operations in Florida, Jamaica, Trinidad, Tobago and elsewhere in the US and Caribbean. Contact us today to learn more about Crane pumps or the other products and services available at Arroyo Process Equipment.