Centrifugal Pump Parts for Processing Operations in the United States and Beyond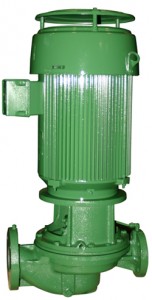 If you need centrifugal pump parts for your processing operation in the United States, Central America, or South America, turn to Arroyo Process Equipment. We offer a wide variety of parts for centrifugal pumps from many of today's top manufacturers, and we're dedicated to getting you the products you need quickly so that your operation avoids costly downtime. Since 1968, companies across a wide range of industries, including wastewater treatment, citrus, petroleum, and distilling, have relied on us for our expert support, experience, and engineering. We are a distributor of top-of-the-line industrial pumps, strainers, mixers, motors, and other equipment from manufacturers like Viking Pump, Warren Rupp, Pulsafeeder, and Waukesha, and our highly trained sales staff can assist you in finding the ideal products to keep your operation running smoothly.
Centrifugal Pump Parts From Arroyo Process Equipment
We have centrifugal pump parts and kits for many different types of centrifugal pumps, including:
End suction
Magnetic drive
Submersible
ANSI process
Split case
Pneumatic drum
Regenerative turbine
Close coupled
Self priming
And many more
We can also perform repairs on centrifugal pumps at processing operations throughout Florida. Our factory-trained and -certified technicians are on call 24 hours a day, seven days a week for facilities in the Sunshine State, and we can promptly provide the pumps and parts needed to get your operation up and running again.
For more information on the centrifugal pump parts we offer, or on our pump repair services for facilities in Florida, contact us today. We proudly serve businesses in the United States, South America, Central America, and across the globe.