Gearbox for Georgia, Haiti, Cayman Islands, Bahamas, Trinidad & Beyond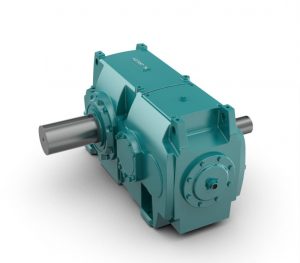 A gearbox is a fundamental piece of equipment often mounted to motors in industrial fluid processing applications to control the motion and speed of fluids, air and/or other substances flowing into and out of pumps, compressors, generators and other types of equipment. Arroyo Process Equipment is the fluid handling supplier in the US and throughout the Caribbean with the greatest selection of gearbox units from the top manufacturers in the world. We're a family owned and operated company that has been the go-to-source processing professionals have trusted and relied on for the past 50 years.
Gearbox in Georgia From Arroyo Process Equipment
Gearboxes, motors, drives, filters and more are available in our Specialty Products Line at Arroyo Process Equipment. There are hundreds of gearboxes manufactured by Sumitomo, WEG, Baldor and others in our line including the following and more:
Hansen P4 Single Stage, UniMiner, Vertical and Multistage Series models
Seisa High Speed N-Series gearboxes
Cyclo Bevel Buddybox 4 and 5 Series right angle units
WEG input shaft gearboxes
Baldor GBSM-Series servo rated gearbox models
Hansen, Seisa and Buddybox are brands in the Sumitomo Drive Technologies gearbox line. The exceptional Sumitomo gearbox products we distribute at Arroyo Process Equipment are used for food and beverage processing, mining, water treatment, pulp and paper processing, and power generation. WEG input gear systems are the ideal solutions for situations where direct adjacent assembly of gear units to input motors is not possible, while the highly efficient GBSM-Series Baldor models that directly mount to C-Series and N-Series ABB BSM brushless servo motors offer outstanding precision and durability.
Processors in Georgia, Haiti, the Cayman Islands, Bahamas, Trinidad and beyond can always count on the application expertise provided by our team of chemical and mechanical engineers at Arroyo Process Equipment. Our engineers are on hand to determine the gearbox, motors and/or other equipment in our lines that best match our clients' processing operation specifications and requirements. Our team also creates custom pump package systems complete with pumps, gearbox units, motors and other essential system components. Contact us today for more information on our products and services or to request a gearbox quote.