Centrifugal Pump Repair in Florida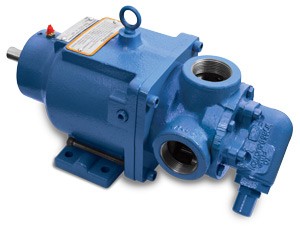 Centrifugal pump repair should be placed in critical positions in a company's process equipment plan. If you are employing centrifugal style pumps as your vertical pumps, it becomes critical. At Arroyo Process Equipment, we understand downtime is costly. That is why our team is prepared for your centrifugal pump repair, or any process equipment repair when you need it.
Our customers rely on us for having the parts and service expertise available when necessary. They appreciate that when repairs are complicated or when they are building an upgrade, they have access to our chemical and mechanical engineers.
Florida Centrifugal Pump Repair From Arroyo Process Equipment
Choosing Arroyo for your horizontal or vertical pumps, displacement or centrifugal pump repair or any process equipment service is easy!
Over 45 years of experience
Brand name equipment
On staff engineers
Multiple Florida locations
Our locations make us the perfect choice for phosphate and mining industries in the Americas as well as those in agriculture and citrus. Along with locations in Clearwater, Bartow and Jacksonville, FL we also have a presence in the Dominican Republic. We are Hispanic and women owned and have built our company on exceptional customer service along with quality equipment.
Many have discovered the convenience and money-saving aspects of making Arroyo Process Equipment their one-stop resource. From equipment sales and service to packages and turn-key services, we are your full-service supplier.
If you are planning a project that involves process equipment, learn why more and more organizations are counting on Arroyo Process Equipment. Contact us to discuss your needs or to learn more about our centrifugal pump repair in Florida. Our experienced customer service representatives are here to assist you. Should you need engineering help, we are also here to assist you. Discover the efficiency of making Arroyo your main resource when it comes to process equipment acquisition and repair. We look forward to talking with you!