Centrifugal Pumps in Florida, Puerto Rico, the Dominican Republic & the Caribbean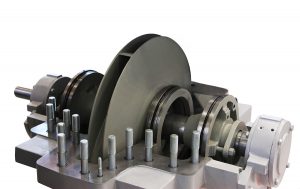 Leaders in the processing industry know that when they need custom processing equipment packages they can call the experts at Arroyo Process Equipment. For over 45 years, Arroyo Process Equipment has been supplying companies with centrifugal pumps and other processing equipment from leading worldwide manufacturers. Our experienced team of mechanical and chemical engineers are often called upon to design a custom processing package solution that includes a variety of components such as a control panel, industrial mixer, pump or motor for customers around the world. The number of processing applications Arroyo Process Equipment can cover with our lines of pumps, mixers, gearboxes and more are endless.
Florida Centrifugal Pumps From Arroyo Process Equipment
Arroyo Process Equipment is proud to offer pump solutions from the Crane Pump & Systems line such as Deming Pumps, Crown, Foster, Barnes Prosser and Weinman. Crown Pumps is a leading manufacturer of self-priming centrifugal pumps designed to handle solids. These centrifugal pumps are ideal for industrial and municipal applications in Jamaica, Trinidad, Tobago and Cuba such as barge stripping, sewage treatment, sludge removal and lift stations. The features of these pumps include the following:
Single mechanical seal
Hardware resistant to corrosion
High carbon steel shaft
Cast iron construction
Ductile iron open impeller
Solid handling up to 3 inches
Our industrial mixer equipment line includes the Hanson Transmission, Sharpe Mixers, and Hayward Gordon brands of mixers. These mixers are top quality and designed and manufactured to handle mixing needs of a multitude of industries including food, water treatment, pulp and paper, dairy and chemical processing.
Arroyo Process Equipment carries a full-line of parts for all the equipment in our lines, along with parts compatible with most brands of equipment. We offer no-obligation quotes on pumps, parts, mixers, motors and other processing equipment to those in Florida, Puerto Rico, the Dominican Republic and the Caribbean. Contact us today to request a quote for an industrial mixer or centrifugal pumps.