Horizontal Self Priming Pumps for North Carolina, South Carolina, Tobago & Beyond
Whether you need horizontal self priming pumps, a Grundfos booster pump, a Weg motor, or have any other process equipment needs, you need to turn to none other than Arroyo Process Equipment. For over 50 years, our family-owned and operated business has been serving the fluid-processing industry by providing top-quality products from only the world's most recognized and respected brands, and we have the product selection, inventory, and efficient service to ensure that your facility is always equipped for success.
Horizontal Self Priming Pumps & Other Pump Equipment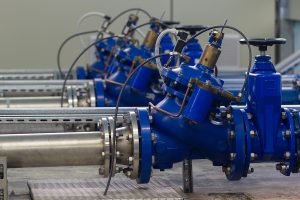 Arroyo Process Equipment stocks all of the pumps you need to process nearly any fluid. We have self-priming pumps ideal for solid-laden liquids, a Grundfos booster pump ideal for your municipal water management, or any other pump type you might need. Since 1968, we have been building relationships with all of the leading fluid-processing equipment manufacturers, and as a result, we represent the best names in the business. We can supply you with products from the following and more:
Grundfos
Viking Pump
Phantom Pumps
Wright Flo
CAT Pumps
Our experts can help you select the ideal product for your processing requirements, so speak to us about your system to learn what will work best for you. To see all of the brands that we represent, please download our line card.
Mixers, Motors & More
In addition to pump products, we are also proud to distribute mixers, motors, filters, parts, and nearly anything else you could need to complete or maintain your processing system. We can provide you with parts selection assistance, and we even offer on-site repairs and installation services. View our complete product offering now!
Complete Packaged Systems
Our engineers can custom create an efficient process system built with your exact needs, budget, and property in mind. Speak to us for more details!
If you are looking for horizontal self priming pumps or have any other process equipment needs, contact us today. We gladly serve those in North Carolina, South Carolina, Tobago, and elsewhere throughout the US and Caribbean.