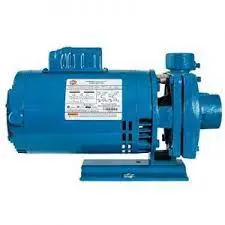 Chemical Process Pumps for Florida, Georgia, Puerto Rico, the Dominican Republic & the Caribbean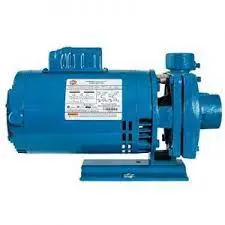 Fluid processing professionals in the chemical industry know they can always count on Arroyo Process Equipment to have a great selection of chemical process pumps that meet both their needs and their budget. Arroyo Process Equipment has been a leading supplier of pumps and other fluid handling equipment since 1968. Our centrifugal and positive displacement lines feature only the highest quality equipment from the top centrifugal and positive displacement pump manufactures in the world.
Chemical Process Pumps From Arroyo Process Equipment
From self-priming chemical process pump equipment, mag drive chemical process pump equipment, and back pull out pump designs to horizontal pumps, vertical pumps and everything in between, Arroyo Process Equipment stocks chemical pump equipment that meet almost any chemical processing application requirement and specification. Examples of chemical process pumps in our positive displacement pump line include the following and more:
Viking Pump XPD 676 and Universal Mag Drive Series pumps
Eco Gearchem Mag Drive Sealless gear pumps
Liquiflo 2, 3, 4, H and Max Series gear pumps
Corken Sliding Vane and Turbine pumps
Cat pumps Piston and Plunger pumps
Chemical processing pumps in our centrifugal pump line include Griswold 811 ANSI Series pumps, Pump Works ISO12709 and API 610 Series pumps, Grundfos CM and LCSE Series pumps, Phantom Pumps DPUMP ANSI Pumps and more. Grundfos end suction pump models and many other centrifugal chemical processing pumps in our lines feature a back pull out pump design.
Mixing Equipment and Specialty Equipment are two of our other product line categories at Arroyo Process Equipment. Industrial mixers from Sharpe Mixers and Hayward Gordon include top, side and bottom entry inline and portable mixing equipment. Specialty equipment includes Banjo, Viking and Hayward strainers, Baldor and Weg motors, Falk and Sumitomo gearboxes and more.
Our Parts Department at Arroyo Process Equipment carries a full-line of replacement parts and accessories for all of the chemical process pumps and other processing equipment that we distribute. Orders are always processed and shipped quickly to facilities in Florida, Georgia, Puerto Rico, the Dominican Republic and the Caribbean to keep processing operations running efficiently. Contact us today to learn more about our fluid handling products and services.