Diaphragm Pumps for Trinidad & Tobago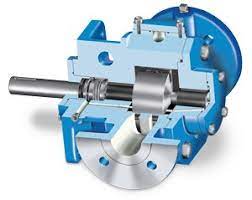 Arroyo Process Equipment is the fluid processing equipment supplier to call when you are looking for diaphragm pumps to pump high viscosity fluids or a high percentage of solids. As the manufacturer representative and distributor to the most recognized positive displacement and centrifugal pump manufacturers in the world for over 45 years, we have diaphragm pumps from the names you know and trust such as Sandpiper, Dorr-Oliver, FLSmidth and more.
Trinidad Diaphragm Pumps From Arroyo Process Equipment
Our diaphragm pumps offering can include a vertical centrifugal pump, air operated pumps and more and can be used in a number applications in the following processing industries and more:
Pulp and paper
Chemical
Food and beverage
Mining, oil and gas
Pharmaceuticals
Wastewater removal and treatment
Our submersible dewatering pumps, vertical sump pumps and metering pumps from Pulsafeeder, Prosser, Deming Pumps and others can also handle fluids containing solids, and we offer a compatible pump line from Phantom Pumps that offers an excellent alternative for organizations looking to cut pump equipment costs. The Phantom Pumps line includes self priming pumps that handle solids up to 3 inches, and Phantom Pumps products are compatible with pumps manufactured by Gorman-Rupp, ESCO, All Prime and others.
At Arroyo Process Equipment, our parts department is stocked with both manufacturer replacement parts and more cost-effective compatible parts for the repair and maintenance of your diaphragm pumps or other industrial pumps. When you need a part for an emergency centrifugal pump, mixer or other processing equipment repair, you can count on the experts at Arroyo Process Equipment to help you order the correct replacement part and get it shipped out to your facility in Trinidad, Tobago or elsewhere quickly. Contact us today to learn more about the quality products and unparalleled services available at Arroyo Process Equipment. We look forward to assisting you with your processing equipment needs.