Metering Pumps for Florida, Puerto Rico, the Dominican Republic & the Caribbean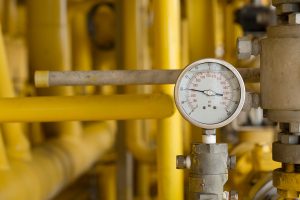 Arroyo Process Equipment has equipment for nearly every fluid processing application in Jamaica, Trinidad, Tobago, Cuba and beyond. Every day our metering pumps are used to control the flow of liquids in chemical and other processing operations. Wastewater facilities often need a slurry pump that can process liquids containing solids, but also need the control of metering pumps. We have pumps that can even handle both of those requirements.
Metering Pumps From Arroyo Process Equipment
Arroyo Process Equipment has pumps from the leading pump manufacturers including Pulsafeeder Engineered Products, Viking Pumps, Liquiflo Chemical Processing Pumps and more. There are many types of metering pumps in our line including the following:
Hydraulic mechanical pumps
Electronic diaphragm pumps
Peristaltic metering pumps
Composite mag drive pumps
Sealed gear pumps
A slurry pump is usually more durable than other pumps because they process fluid containing a variety of hard, heavy, sticky, abrasive or other substances. We carry both heavy and light models to cover every industrial slurry pump application.
Regular maintenance is recommended by manufacturers to extend the life of your equipment and to keep it running smoothly. Arroyo Process Equipment has all the replacement parts your service department needs to maintain or repair your equipment. Our parts department has a huge inventory of Toyo, Viking, Pulsafeeder and other top pump brand parts along with parts for other equipment available from Arroyo Process Equipment such as mixers, industrial gear boxes, motors, drives and more.
Many industrial professionals consult with the team of Arroyo Process Equipment chemical and mechanical engineers before selecting or upgrading fluid processing equipment for their facilities. Our engineers have the expertise and experience to help determine the best products for your particular needs. Our engineers are also called upon to design and create custom package systems of process equipment which can include pumps, valves, controls and other components.
To learn more about the top quality products such as metering pumps available in Florida, Puerto Rico, the Dominican Republic & the Caribbean, contact Arroyo Process Equipment today.