Disintegrator Pump in Florida, Georgia, Alabama, South Carolina, North Carolina & Other Regions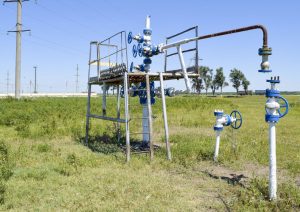 Processing heavy fluids is more difficult when the fluids are laden with large substances that build up pressure and overwork pump motors. Fortunately, a disintegrator pump reduces the size of the material to a manageable level that industrial pumping systems can process and transfer to desired locations. There are many types of disintegrator pump equipment available. Some are pump-fed disintegrators that further reduce heavy material to enable faster flow and others are angle disintegrator pumps that funnel material at an angle to a disintegrator for fast processing and quick transfer. No matter which type of pump used, the material will be broken down so that is small enough to flow through the system and keep production going at a fast pace. Dorr Oliver dealer networks offer first-rate disintegrator pump equipment to customers to ensure the best possible outcomes during industrial applications.
Upgrades Improve Existing Pumps
If a pump with a disintegrator that grinds down heavy, bulky material is not used, the system will begin to clog and likely cause production delays. If the clogs are not handled, production may come to a complete halt. The longer the pump systems are down, the more productivity and money is lost. Dorr Oliver dealers ensure timely maintenance and repairs when necessary to help keep production flowing and clients happy.
Whether your facilities utilize an older disintegrator pump or a new system, there are benefits to upgrading equipment. Operations continue to perform at their highest level at efficiency and maintenance costs are reduced over time. If your facility cannot upgrade at this time, it is imported to perform maintenance on your fluid processing equipment regularly. Arroyo Process Equipment is a Dorr Oliver dealer with a network of authorized distributors that provide expert maintenance service and emergency repairs when needed to ensure production is completed on time and on budget. Pumps, motors, strainers, gearboxes, drives, valves, shafts and other fluid processing equipment need regular maintenance.
Friendly, Expert Service
Arroyo Process Equipment is based in Bartow, FL, and has locations in Jacksonville, FL, Miami, FL, and even the Dominican Republic. With more than 50 years of experience providing outstanding fluid processing industry solutions, we have earned a well-deserved reputation for providing top quality customer service. Our team of mechanical and electrical engineers can develop custom, turnkey system package solutions that meet your exact operation specifications in Florida, Alabama, Georgia, South Carolina, North Carolina and nearby regions. Contact us for a disintegrator pump quote!