Duplex Basket Strainers for the US, Puerto Rico, the Dominican Republic & the Caribbean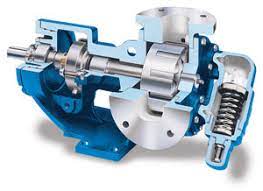 Arroyo Process Equipment has the excellent quality duplex basket strainers needed for wastewater treatment, irrigation and oil refining duplex applications. Arroyo Process Equipment is the supplier industry professionals have relied on since 1968 to cover fluid handling needs from a chemical pump and industrial mixer to a duplex fuel oil system and everything in between. We are a family owned and operated business that represents the most respected manufacturers in the fluid processing industry such as Viking Pump, Plad Equipment, Eaton, Hayward Industries and other fine companies.
Duplex Basket Strainers From Arroyo Process Equipment
Duplex basket strainers are ideal for 24 hours a day, seven days a week operations because these types of strainers can run continuously. They have two chambers that work independently of each other. While one chamber operates uninterrupted, the other chamber can be completely emptied and cleaned. Eaton is renowned in the industry for designing and manufacturing exceptional filtration equipment. Eaton's duplex strainer line includes the following and more:
Model 53BTX duplex ball type basket strainers in sizes from 3/4 to 4 inches
Model 50 duplex plug type basket strainers in 5, 6 and 8 inch sizes
Model 52 duplex large strainers available in sizes from 10 to 18 inches
Model 570 duplex multi-basket strainers in 8 to 24 inch sizes
The DB Series Duplex Basket Strainer line from Hayward Industries includes 1/2 to 4 inch PVC, CPVC and Eastar® models. Options include stainless steel, Monel®, Hastelloy® and titanium strainer baskets. Other options available include pneumatic or electric valve automation and baskets with perforated or mesh liners.
Viking Pump duplex fuel oil system equipment features Viking Lid-Ease simplex strainers with two 40 mesh stainless steel baskets. Fuel oil systems manufactured by Plad Equipment include optional basket strainers. Arroyo Process Equipment has filtration equipment specialists available to assist processors with selecting the simplex or duplex basket strainers best suited for specific processing applications in Florida, Georgia, Puerto Rico, the Dominican Republic and other countries in the Caribbean. Contact us today for more information or to request strainer quotes.