Efficient Pumps in Florida, Puerto Rico, the Dominican Republic & the Caribbean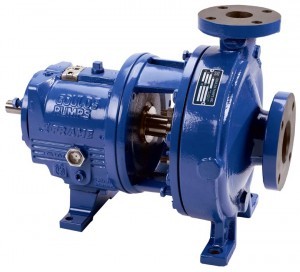 Everyone wants efficient pumps, whether they are using small pumps or large. That's why Arroyo Process Equipment carries some of the world's most respected names in process equipment. Through our over 45 years in the process equipment industry, our clients have come to rely on us for service and parts they can count on when they need it.
Efficient Pumps From Arroyo Process Equipment
Arroyo Process Equipment offers brand name pumps from:
Viking
Warren Rupp
Pulsafeeder
Sandpiper
From large pumps serving the waste water treatment industry to small pumps for metered flow, our staff and experienced engineers can help you select the appropriate process equipment for your specific needs. We offer parts, equipment, service and complete package systems. Take advantage of our complete turnkey systems that include custom installation services.
Arroyo Process Equipment is a Hispanic-owned business. Since 1968, we have built a solid reputation for superior world-class customer service and engineering excellence. If you need assistance in selecting the right equipment or systems, put our experience to work for you.
Arroyo Process Equipment serves a variety of industries including the phosphate, citrus, dairy, distilling, wastewater treatment and petroleum sectors. With locations in Florida and the Dominican Republic, we serve customers in South America, Central America, North America and beyond.
If your process equipment doesn't seem to be operating as efficiently as it once was, contact us at Arroyo Process Equipment. Whether they are large or small pumps, we can help ensure you have the efficient pumps you need.