Industrial Pump Parts in Georgia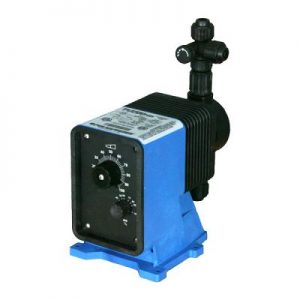 It is crucial to have industrial pump parts available in the event that one of your pumps fails at your facility. Arroyo Process Equipment is the industry's leading supplier and has a huge stock of industrial pump replacement parts for brands like Warren Rupp, Prosser, Nord, Leeson and others. Additionally, we offer Phantom Pumps parts, which are industrial pump parts that are interchangeable with many pump brands. We understand that emergencies happen at the most inconvenience times, so you can rely on Arroyo Process Equipment to get your newly ordered industrial pump replacement parts transported to your area as quickly as possible to minimize down time.
Industrial Pump Parts in Georgia From Arroyo Process Equipment
A variety of pumps are available in our centrifugal and positive displacement pump lines. Our Positive Displacement Pump line items include:
Sanitary lube pumps
High pressure piston pumps
Regenerative turbine pumps
Mechanical metering pumps
Air operated diaphragm pumps
Internal and external rotary gear pumps
Those who work in the citrus, oil, sugar and related industries know our specialists are hard at work with manufacturers as well as our network on authorized distributors so that every need is being met in a timely manner. We proudly stock pumps, mixers, gearboxes, motors, drives and more at all of our locations.
Numerous customers depend on our in-house team of mechanical and electrical engineers for assistance with choosing the right PD pumps for their specific application. Our engineers are also called upon to create turnkey package systems that incorporate various fluid processing products such as pumps, controls, mixers and other equipment. Our team can have your system skid-mounted and transported to your facility for easy installation.
Contact an Arroyo Procedure Equipment expert today for quotes on our industrial pump parts or to learn more about how partnering with us can improve your facility's performance each quarter. We look forward to helping you develop more efficient processes and propelling your business to new heights.