Electric Motors in Bahamas, Cayman Islands, Jamaica, Tobago, Trindad and other Caribbean Islands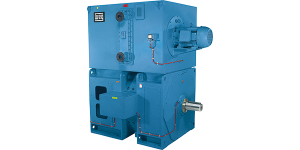 In the event that you need electric motors to keep your dewatering pumps, gearboxes, blenders and other processing equipment running, look no farther than Arroyo Process Equipment. We have been an industry leader for five decades due to our unparalleled customer service and exceptional products from the industry's best manufacturers.
Bahamas Electric Motors From Arroyo Process Equipment
Experts in the industry know that they can trust and rely on Arroyo Process Equipment to supply the best fluid processing products and offer solutions that address difficult problems that arise during their individual applications. Our product offerings run from mixer hardware and mechanical pumps to gearboxes, drives, electric motors and more at all of our locations. We offer the most innovative motors and other products from the following manufacturers:
SEW-Eurodrive
LEESON Electric
Baldor Electric Company
WEG Electric Corporation
North American Electric, Inc.
Sumitomo Machine Corporation of America
and More!
Your facility needs pumps that not only work with your electric motors, but withstand the consistent, 24/7 production cycle. Our woman owned business is filled with lines of exception positive displacement and centrifugal pumps such as submersible pumps, dewatering pumps and mag driven pumps from top industry brands like Warren Rupp, Pulsafeeder, Viking Pump, Toyo Pumps and others.
In the event that you need assistance choosing the best motors, pumps and other equipment for your processing applications, our specialists can help. We can match the equipment currently in use and find compatible equipment that will produce your desired results. Better still, our team of mechanical and electrical engineers can create a custom package system for your facility. These turnkey systems can incorporate valves, couplings, blender pumps and other parts. We can skid mount your new system for safe transportation and easy installation.
Contact an Arroyo Process Equipment associate today with questions or for a quote on electric motors or any of our equipment for your operations in Bahamas, Cayman Islands, Jamaica, Tobago, Trindad and the other Caribbean islands.