Motors for Facilities in Tobago, Trinidad, Turks and Caicos, Virgin Islands and Beyond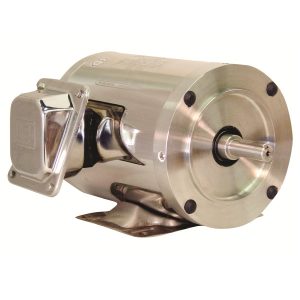 Liquid processors depend on Arroyo Process Equipment for supplies other than just pumps. We are the main liquid handling supplier for the all of the top-rated hardware and equipment that is required for processing operations including motors, mixers, gearboxes, surge dampeners, pumps, filtration equipment and other processing equipment. We also proudly stock a large number of products from the greatest names in the business such as Weg, Sew-Eurodrive, Baldor, Sharpe Blenders, Hansen Transmissions, Nord and Eaton Hayward Filtration.
Motos in Tabago From Arroyo Process Equipment
Baldor Electric Company and Weg are two of the most prestigious manufacturers of electric motors that are utilized across the globe for various industrial applications. Professionals in the water and sewage treatment, food, beverage and chemical processing handling, dewatering, oil production, and fire suppression industries know that they can trust Baldor and Weg for 24/7 performance. Established in St. Louis, Baldor Electric Company has been manufacturing parts and equipment since 1920. Beginning in the 1980s, Weg began manufacturing its products and has since risen to an industry leader. Now, Weg is renowned for bringing new developments and innovation to the industry year after year.
The Baldor and Weg pump equipment that is available at Arroyo Process Equipment includes:
Jet Pump Motors
Fire Pump Motors
Oil Well Pumping Motors
In-Line Extra Thrust Motors
Close Coupled Pump Motors
Submersible and Immersible Motors
As a top-rated equipment supplier, Arroyo Process Equipment has pulsation/surge dampeners that are necessary to extend the life of pumps and electric motors. Dampeners smooth the pump's stream and minimize the stuns and vibrations that can happen during normal operation. Surge dampeners are ordinarily used more with positive displacement pumps such as piston pumps, metering pumps and diaphragm pumps.
The team of mechanical and electric engineers at Arroyo Process Equipment can help fluid processing experts in Tobago, Trinidad, Turks and Caicos, Virgin Islands and beyond select the electric motors, dampeners, gearboxes and other equipment they need in their processing facilities. Products can be shipped directly to your facility from any of our locations. Contact us today to learn more about our after sale support or for more data on our pumps and other equipment.