End Suction Pumps for Processing Operations in the U.S., Central America, South America, and Beyond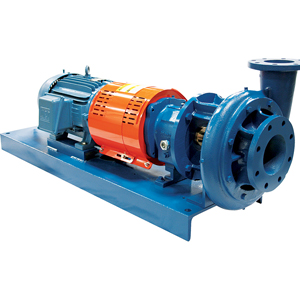 Finding quality end suction pumps for your processing operation in the United States, South America, or Central America is as easy as turning to the reliable pump distributors at Arroyo Process Equipment. We've provided quality industrial pumps and other processing equipment to businesses worldwide since 1968, and we've become the preferred company for many businesses because of our outstanding selection of products and expert customer support. We only provide pumps from top-rated manufacturers that are known for producing durable, dependable equipment, and we have the expertise necessary to help you determine the proper pump that will enable you to improve processes at your facility.
End Suction Pumps From Arroyo Process Equipment
We offer end suction pumps from:
Burks
Deming
Weinman
Griswold Pump
And more
Additionally, we offer a variety of other industrial centrifugal pumps, including mag drive pumps, ANSI pumps, submersible pumps, split case pumps, and electrical drum pumps. We also offer an extensive selection of positive displacement pumps and other industrial process equipment, including mixers and agitators, gear boxes and reducers, and pump strainers. And, for our customers in Tampa, Miami, Jacksonville, Orlando, and other Florida cities, we offer maintenance and repairs on all the industrial process equipment we sell. Our expert technicians are available 24 hours a day, seven days a week.
If you would like to learn more about our selection of end suction pumps or any of the other outstanding products we have available, please contact us today. Arroyo, a proud woman- and Hispanic-owned company  and one of the most reliable pump distributors in business, serves facilities located throughout the United States, South America, Central America, and beyond.