Filter Regulators for the Bahamas, Haiti, Cuba, Cayman Islands & Trinidad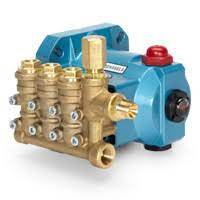 Arroyo Process Equipment is proudly renowned throughout the Bahamas and Caribbean as the one-stop shop where fluid processing professionals can find the best selection of fluid handling equipment and replacement parts. Frank Arroyo Sr. founded our family owned and operated company 50 years ago in 1968. Today, we are proudly recognized as a leading supplier in the industry and partner with the biggest, most well-respected names in the industry. Our Fluid Handling, Mixing and Specialty Products lines are filled with everything from pumps, mixers, filter regulators and motors to hose kits, cartridge filter replacements, seals, valves and more.
Filter Regulators in The Bahamas From Arroyo
Filter regulators, cartridge filters, strainers and other filtration equipment used to control fluid pressure and flow and remove undesired solid particles during fluid processing are essential to the success of most industrial applications. High quality filter regulators from Versa-Matic, Blagdon Pump and Sandpiper are available at Arroyo Process Equipment. Versa-Matic regulator features and benefits include the following and more:
All regulator models are modular and compact
Feature simple air pressure adjustments for exact pump control
Improved chemical resistance from polyurethane regulator bowls
Liquid filled, durable pressure gauges dampen processing vibration effects
Condensate drained automatically as needed
Blagdon duplex filter regulators that are controlled with or independent of other processing equipment maintain steady oil density with varying flow.
Our Arroyo Process Equipment cartridge filter selection includes Hayward Industries and Eaton products. The CFLV and FLT Series cartridge filter models that are available in our line are manufactured by Hayward Industries, while Eaton industrial process filters include LOFPLEAT Series pleated cartridges, LOFTREX and LOFTOP Series melt blown depth filter cartridges, and LOFMEM Series membrane filter cartridges. Eaton BECO PROTECT and BECO MEMBRAN Series membrane and depth cartridges are ideal for food and beverage processing operations in the Bahamas, Haiti, Cuba, Cayman Islands and Trinidad. Contact a friendly and knowledgeable equipment specialist at Arroyo Process Equipment today to request quotes or additional information and technical data, such as materials of construction, specifications, dimensions and more, on specific filter regulators and cartridges.