VFD Pumps in Bahamas, Tobago, Trinidad, Turks and Caicos, Virgin Islands & Throughout the Caribbean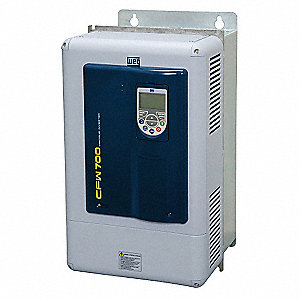 When you need to move a lot of material fast from point A to point B, few tools are better than VFD pumps. VFD is short for Variable Frequency Drive, and these types of pumps offer variable speed pump operation to provide a maximum flow rate at all times. Instead of using valves, as many traditional pumps use, a VFD pump varies the operational speed to control flow rates. That is far preferable to conventional valve systems that often lead to high pressurization and increased maintenance costs. VFD pumps that use Weg Motors are exceptionally efficient at moving material at high rates for extended periods without interruption.
Reduce Your Operational Costs
One of the most significant benefits of VFD pumps is the ability to reduce energy use when the flow rates do not need to be high. The reduced energy expended can add up to a considerable amount of financial savings and increase profit margins. The VFD pumps also help to reduce wear and tear by slowing down when there is no need for maximum flow rates. Arroyo Process Equipment has a team of expert mechanical engineers who can assess the needs of any specific job site and produce a custom, turn-key solution that ensures the best performance with Weg Motors and other drive systems paired with VFD and different types of industrial pumps used in fluid processing.
Get a Free Consultation
No matter the type of pumping system your operation might require, Arroyo Process Equipment in Bartow, FL, has an outstanding team of professionals on hand to help. We can visit your job site virtually anywhere, assess your needs, and provide custom solutions that will get the job done right. We also offer 24-hour maintenance and repair services every day of the year to ensure our customers keep their processes moving. With more than 50 years' experience and three locations in Florida, our woman- and Hispanic-owned business has established itself as one of the best in the region. Arroyo Process Equipment can design and install systems with VFD pumps paired with equipment from Weg Motors and other top manufacturers in the Bahamas, Tobago, Trinidad, Turks and Caicos, Virgin Islands, and the Caribbean. Contact us for a quote today!