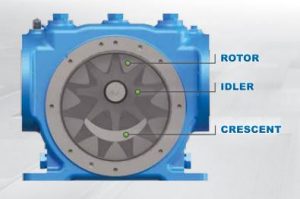 Fuel Pump for the US, Puerto Rico, the Dominican Republic & the Caribbean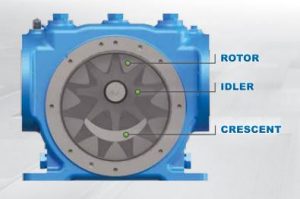 The best source for high quality industrial pumps, mixers, gearboxes and other fluid processing equipment is Arroyo Process Equipment. We partner with the top equipment manufacturers in the industry to cover application needs from a sump pump that is used for construction site dewatering and a fuel pump that is needed for petrochemical processing to flange mount mixers for a pressurized closed tank and everything in between. Pulsafeeder, Corken, Prosser, Viking, Toyo and Barnes pumps are just a few of the exceptional brands that we represent and distribute in our positive displacement and centrifugal pump lines at Arroyo Process Equipment.
Fuel Pump From Arroyo Process Equipment
Many industries use a fuel pump to process and/or transport oil, gas, biofuels or other petroleum-based fluids. Our fuel pumping solutions include the following and more:
Viking XPD 676 pump for petroleum refining
Viking Universal Mag Drive for fuel blending and transporting
Viking Mag Drive Spur Gear pumps for additive metering
Corken sliding vane pumps suitable for use with many fuels, solvents and liquefied gases
Corken turbine pumps for applications requiring liquid transfer of volatile liquids
Corken side channel pumps perfect for high differential pressure applications
In addition, Arroyo Process Equipment also supplies products from Burks, Deming, Prosser, Weinman and Barnes pumps. For end suction pumps, sump pumps, self-priming pumps and more, we often recommend Barnes pumps for their exceptional quality and reliability.
We are proud to offer engineering services and technical support to customers in Florida, Georgia, Puerto Rico, the Dominican Republic and other islands in the Caribbean. The mechanical and chemical engineers at Arroyo Process Equipment can help determine the fuel pump and/or other processing equipment that will produce the best results for your particular application. They also often design and build single and multiple pump systems that include other equipment and components such as gearboxes, motors, mixers and more. Contact a pump specialist at Arroyo Process Equipment today for a fuel pump or turnkey pump system quote.