Gearbox for Florida, Georgia, Puerto Rico, the Dominican Republic & the Caribbean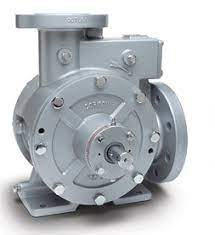 Arroyo Process Equipment clients never waste precious time searching online or consulting industry publications for a new gearbox or information on which electric motors are compatible with the other processing equipment at their facilities. Our clients already know that Arroyo Process Equipment is the fluid handling equipment supplier they can trust and count on to have the best gearbox and motor selection along with unrivaled technical service and support. Our family owned and operated business has grown over the past 50 years into a leading supplier in the fluid processing industry. We represent and distribute the highest quality pumps, gearboxes, electric motors, drives and other ancillary equipment from the top manufacturers worldwide.
Gearbox in Florida From Arroyo Process Equipment
Our Specialty Products Line features a wide assortment of gearbox models that are designed and produced by the names processors know and trust such as Sumitomo Drive Technologies, WEG, Sew-Eurodrive and Falk and more. The Sumitomo gearbox line features the following products and more:
Cyclo 6000 Gearless inline gearbox models
Parallel shaft Helical Buddy Box gearbox equipment with reducer input
Right angle gearbox Hyponic and Cyclo Bevel BuddyBox 4 & 5 Series products
Hansen P4 Single Stage gearbox units
Hansen P4 Vertical gearboxes
WEG Input Shaft and Motor Adapter gearbox models
Electric motors that are also featured in our Specialty Products Line include Leeson Electric Jet Pump and ecoSaver Motors, North American Electric Single Phase Farm Duty, Close Coupled and Oil Well Pump Series motors, WEG W22 P Base vertical pump and Jet Pump Series motors, Hyundai Explosion Proof and Crown Triton Series severe duty large frame pump motors, and more.
Arroyo Process Equipment application engineers are always on hand at our facilities to assist clients with selecting gearboxes and other equipment that is best suited for their particular applications. Fluid handling equipment orders are quickly processed and shipped from our Distribution Center to processing facilities and operations in Florida, Georgia, Puerto Rico, the Dominican Republic and elsewhere throughout the Caribbean. Contact an Arroyo Process Equipment today to request product information and/or free processing equipment quotes.