Heavy Duty Mixers in Florida, Puerto Rico, the Dominican Republic & the Caribbean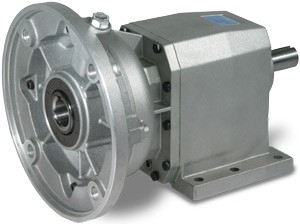 In 1968, Lyndon Johnson was President of the United States. A first class postage stamp was six cents, and the unemployment rate was 3.8%. On television, 60 minutes made its debut, and the Beatles "Sgt. Pepper's Lonely Hearts Club Band" was named album of the year. It was also the year Arroyo Process Equipment began their processing equipment business. A lot has changed over 45 years since, but Arroyo Process Equipment continues to offer process equipment from some of the world's most respected manufacturers from heavy duty mixers to gear boxes and more. Offering world class customer service and exceptional engineering services, we continue to grow and serve the process equipment needs of businesses in a variety of sectors.
Heavy Duty Mixers From Arroyo Process Equipment
Arroyo provides heavy duty mixers for the mining and petroleum industry. We also offer sanitary pumps and mixers for the citrus and sugar industries and proudly serve the phosphate, chemical, agriculture and pharmaceutical industries with strainers, gear boxes, motors and drives.
Whether you need mixers in the waste water treatment industry or pumps in the agricultural industry, we are a reliable source for parts, equipment and even packaged systems. We offer products from world-recognized manufacturers and can repair and service products from leading companies, such as:
Lightning
Sharpe
Warren Rupp
Falk
Viking
We are happy to put together a complete turnkey system – skidded up, delivered to your site and installed by our professional team. At Arroyo Process Equipment, we can do it all.
When you need sanitary pumps, heavy duty mixers or any piece of process equipment contact us, tell us about your system and the equipment you need. In many cases, we are able to offer more efficient alternatives.
If you are looking for a reliable supplier of heavy duty mixers and parts in Florida, Puerto Rico, the Caribbean, the Dominican Republic or beyond, give us a try at Arroyo Process Equipment and discover why Arroyo Process Equipment has continued to be a force in the process equipment industry for over 45 years.