Sandpiper Air Operated Diaphragm Pumps for Florida & the Caribbean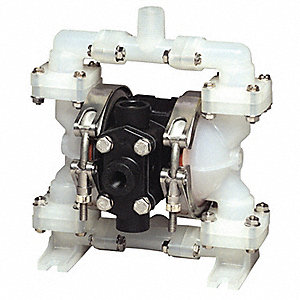 Sandpiper air operated diaphragm pumps are hard at work every day at countless processing facilities throughout the US and Caribbean islands. Arroyo Process Equipment is a fluid handling equipment company that distributes the full Sandpiper line of AODD pumps, pulsation dampeners, filter regulators, liquid level controls, replacement parts and more. We're also a family owned and operated business in Florida that has been partnering with the top manufacturers in the industry for the past 50 years.
Sandpiper Air-Operated Diaphragm Pumps From Arroyo
Our Positive Displacement Pump Line at Arroyo Process Equipment includes everything from Sandpiper air operated diaphragm pumps and Wright Flow Technologies sanitary lobe pumps to Pulsafeeder mechanical metering pumps, Cat Pumps plunger pumps, Corken vane pumps and more that cover a wide variety of industrial fluid processing applications.
Oil and gas, heavy duty ball, heavy duty flap, containment duty ball, standard duty ball and special duty series Sandpiper pumps for on-demand and continuous duty applications are available in our pump lines. Special Duty Series Sandpiper models include UL compliant pumps, standard and premium FDA pumps, wastewater pumps, and submersible centrifugal pumps. Driller Series oil and gas pumps from our Positive Displacement Pump Line offer features and benefits such as the following and more:
ABS Certified
Flap check valves for superior processing of viscous and abrasive fluids
Heads up to 298' of water or 125 PSI
Skid base and roll cage provide portability and protection to pumps
Built in handles for easy positioning
Exclusive bottom discharge design
Arroyo Process Equipment's chemical and mechanical engineers are experts who processors can always count on for pump selection, installation, and operation assistance and guidance. Also, our engineers design and create custom pump package systems for organizations throughout Florida, Georgia, Puerto Rico, the Dominican Republic and the Caribbean. Complete AODD pump package systems typically include one or more Sandpiper air operated diaphragm pumps, pulsation dampeners, control boxes, drives, mixers, control boxes and/or other components from our lines that match your processing specifications. Contact a courteous and knowledgeable equipment specialist at Arroyo Process Equipment today for new equipment quotes or to order replacement parts for Sandpiper pumps, pulsation dampeners and/or other accessories.