Heavy Duty Submersible Pump for Florida & the Caribbean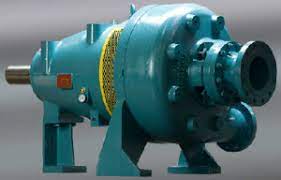 Fluid processing professionals always know they can count on Arroyo Process Equipment for sump pumps, dewatering pumps and other heavy duty submersible pump equipment when natural disasters or other emergency situations occur. Arroyo Process Equipment is one of the most respected family owned and operated suppliers in the fluid processing industry. Our inventory includes everything from refrigeration pumps and chemical processing pumps to mixers, gearboxes, motors and more that organizations need to keep operations running smoothly and efficiently. We represent and distribute pumps and specialty equipment from the best manufacturers in the world including Viking Pump, Liquiflo Equipment Company, Sharpe Mixers, Baldor Electric and more fine companies.
Heavy Duty Submersible Pump From Arroyo Process Equipment
The heavy duty submersible pump selection at Arroyo Process Equipment is second to none. Submersible pumps are often required in countless industrial applications including emergency flood water removal, wastewater treatment, agricultural irrigation, construction site dewatering and more. The heavy duty submersible pump products in our centrifugal and positive displacement pump lines include the following:
Sandpiper SludgeMaster submersible trash pumps
PulsaPro Series reciprocating metering pumps from Pulsafeeder Engineered Products
Toyo Pumps HNS Series modular submersible slurry pumps
Grundfos Pumps Corporation submersible well pumps
Phantom Pumps submersible high and low pressure pumps
Barnes SH Series solid handling pumps
And More
Refrigeration pumps at Arroyo Process Equipment include pumps manufactured by Viking Pump, Liquiflo, Weinman and others. Each manufacturer's uniquely designed pumps provide exceptional benefits. Viking Pump internal gear pumps are ideal for handling refrigeration ammonia. Weinman close coupled, end-suction pumps cover applications including chilled and hot water systems, cooler towers, HVAC industrial processes and more. Liquiflo refrigeration pumps are gear pumps designed for exceptional fluid circulation of chillers, air conditioners, refrigeration units and other cooling system applications requiring controlled temperature rates.
It can be difficult for processors to select the best submersible pump for their particular need. Pump specialists at Arroyo Process Equipment are always available to help customers match the pumps and other equipment in our lines to the specifications and requirements of their processing facilities and operations in Florida, Georgia, Puerto Rico, the Dominican Republic and other islands in the Caribbean. Contact us with questions or to obtain quotes on any of our pumps.