High Flow Pumps in Florida, Puerto Rico, the Dominican Republic & the Caribbean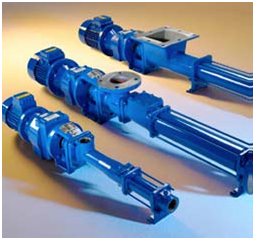 The failure of high flow pumps can cause problems quickly. That doesn't mean low flow pump failures are any easier to accept. When you need a pump repair or replacement quickly, you can count on Arroyo Process Equipment. Our Florida and Dominican Republic based company has been serving the process equipment needs of a wide-range of industries since 1968. We provide process equipment and services for the mining, oil, agriculture, waste water treatment, sugar, citrus and phosphate industries. You can put our nearly 50 years of experience in these business segments to work for you!
High Flow Pumps From Arroyo Process Equipment
We offer high flow pumps and low flow pumps from a variety of name brands that are highly respect world-wide. Brand names include:
Periflow
Warren Rupp
Viking
And more!
If you've been disappointed with your process equipment supplier, it's time to take the step up to Arroyo Process Equipment. Not only do we have the knowledge and experience to recommend and provide the best equipment solutions for your needs, we offer world-class customer service and proudly serve customers in Florida, Puerto Rico, the Dominican Republic and the Caribbean.
We not only provide equipment and parts, we offer exceptional engineering services that can create an entire equipment package for you. If that's not enough, ask us about our turnkey service that includes engineering, equipment and on-site installation services.
Arroyo provides pumps, strainers, mixers, motors, drives and gearboxes. We have the most sought after parts for these products in stock and have repair services when needed. Many of our clients start by ordering a part or piece of equipment from Arroyo and have become repeat customers since.
If you have needs for high flow pumps, low flow pumps or any pump or processing equipment, service or repair, contact us. Call one of our experienced customer service members or use our online free quote form. We look forward to quoting your project.