HVAC Pump for Facilities in Florida, Georgia, North Carolina, South Carolina, Cuba & Beyond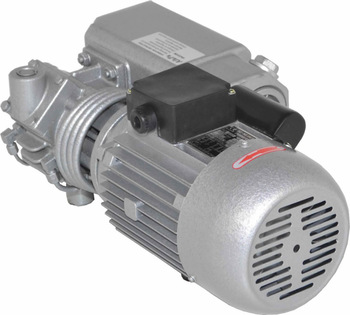 The Southeastern United States is notoriously hot and humid for at least half of the year. It also has a significantly large population center among the many great states in the area. The combination of hot, humid days and large population centers puts a lot of strain on a commercial HVAC pump. With more than 50 years of experience in the industry, Arroyo Process Equipment provides exceptional installation, maintenance, and repair services for HVAC pump operators and other fluid processing professionals. Our experienced technicians and friendly staff can help you choose the best back pull out pump or other type of pump for your unique application.
Get the Right Pump for the Job
There are many HVAC pump options that provide exceptionally good heating and cooling capacities for commercial operators and others. The type of work to be done and scope of the task often determines the best fit for the job. Arroyo Process Equipment has a vast product line of industrial-capacity pumps and offers turn-key installation solutions.
Common HVAC pump types include:
Centrifugal Pump
Circulating Pump
Back Pull Out Pump
Split-case Pump
Vertical In-line Pump
Among the most commonly used HVAC pumps is the centrifugal pump, due to its multiple configurations and ability to adapt to varying conditions. A centrifugal pump relies on the rotation to move fluids, and it's that rotation that enables it to move fluids in virtually any direction and configuration. That flexibility makes the centrifugal pump the king of HVAC pumps in most circumstances. Yet, other pump types might prove more useful, depending on the task at hand and available workspace.
Get Free, Friendly, Expert Consultation
Our experts at Arroyo Process Equipment, which is a woman- and Hispanic-owned business, can ensure that you utilize the right HVAC pump for the job. We offer pump installation, maintenance, repair services, parts selection guidance, and cross-reference assistance. We also have a complete line of pumps, gearboxes, drives, motors, strainers, valves, shafts, and other fluid processing equipment. The best way to ensure your HVAC needs are met in Florida, Georgia, North Carolina, South Carolina, Cuba, and beyond is to contact the experts for complete, custom, turnkey pump package solutions.