High Pressure Pump for Florida, Georgia, Puerto Rico, the Dominican Republic & the Caribbean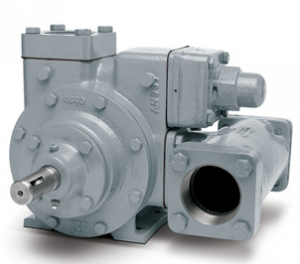 Arroyo Process Equipment is the supplier to call when you need low or high pressure pump equipment for your fluid processing operation. We are a family owned and operated fluid handling equipment supplier that was founded back in 1968 by Frank Arroyo Sr. We represent and distribute high quality pumps, mixers, drives, and other processing equipment, parts and accessories from the manufacturers in the industry that you know and trust. Arroyo Process Equipment is renowned in the industry for the unrivaled customer service and turnkey solutions our pump specialists and team of engineers provide.
High Pressure Pump From Arroyo Process Equipment
Processors would be hard pressed to find a supplier with even close to the number of high and low pressure pump options in our Centrifugal and Positive Displacement Pump lines. A few examples of the hundreds of high pressure pump models that are available at Arroyo Process Equipment include the following:
Corken Standard Model LPG sliding vane pumps
Bredel CIP and DuCoNite hose pumps
Grundfos CR and CRN Series multistage centrifugal pumps
Sterling SIHImulti MSC, MSH, MSL and MSM Series centrifugal pumps
Phantom Pumps PH Series self-priming pumps
Corken Coro-Vane models are commonly used for agricultural ammonia, butane and propane industrial applications and feature sling vanes that are self-adjusting for improved efficiency. 3A and FDA Certified Bredel high pressure pump CIP Series models are ideal for processes requiring pressures up to 232 psi, flow rates to 77 GPM and low shear pumping. Grundfos high pressure multistage CR and CRN models are designed with a high-pressure shaft and capable of generating pressures to 557 psi. Sterling SIHI horizontal multistage SIHImulti MSL and MSM pumps meet ISO 5199/EN 25199 technical requirements.
Phantom Pumps is one of several pump manufacturers that we represent offering both high pressure and low pressure pumps. There are three PH Series high pressure pumps and seven PL Series low pressure pump models in the Phantom Pumps line. Processing professionals using Gorman-Rupp, Durco, All-Prime and AH Series Warman pumps at facilities in Florida, Georgia, Puerto Rico, the Dominican Republic or elsewhere in the Caribbean often reduce pump related costs by replacing existing pumps with compatible, cost-effective Phantom Pumps equipment. Contact us today to request technical data or a quote on a high pressure pump. Also, while you are speaking to one of our associates, we encourage you to ask about the benefits of our complete turnkey solutions, which are typically skid mounted for efficient transport and easy installation.