Low Pressure Pump for Florida, Georgia, Puerto Rico, the Dominican Republic & the Caribbean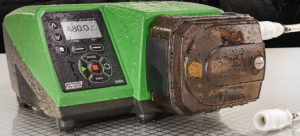 Arroyo Process Equipment is the fluid handling equipment supplier that processors have relied on since 1968 for all of their industrial pump related needs. Our Positive Displacement Pump and Centrifugal Pump Lines are always filled with equipment from the most respected manufacturers in the industry. From low pressure pump models to high pressure pump equipment, Arroyo Process Equipment has pumps to handle every type of industrial fluid processing application.
Low Pressure Pump From Arroyo Process Equipment
Mining, agricultural, desalination, petrochemical, pharmaceutical and other industrial fluid handling operations often require a low pressure pump. We have hundreds of low pressure pumps in our line including the following and more:
Phantom Pumps PL Series self-priming pumps
Corken PT-Series sliding vane pumps
Pulsafeeder Chem-Tech Series 100-150 dosing pumps
Watson Marlow 530REL Series processing pumps
It's often difficult for processors to select a pump from the large number of quality models available in our lines. Arroyo Process Equipment is proudly renowned in the industry for having a team of chemical and mechanical engineers on staff that provides equipment selection assistance and other invaluable services to our customers. Our experienced application engineers are on hand to help processors determine the pump that best matches their facility's processing operation requirements and specifications. In addition, our engineers often design and create complete low pressure and high pressure pump package systems for processing operations. These systems typically feature one or more pumps along with components such as motors, drives, control boxes, filtration equipment and more. Package systems are typically skid-mounted for cost-effective shipment and easy installation.
In-house service departments at processing facilities in Florida, Georgia, Puerto Rico, the Dominican Republic and in the other islands in the Caribbean depend on our Arroyo Process Department for the replacement parts needed for repair or maintenance service on pumps and/or other fluid processing equipment. Our parts specialists always process and ship orders quickly to reduce any potential downtime. Contact a courteous and knowledgeable Arroyo Process Equipment associate today for more information on our products and services or to request a low pressure pump quote.