Horizontal Pumps for Jamaica, Trinidad, Tobago, Cuba & Surrounding Areas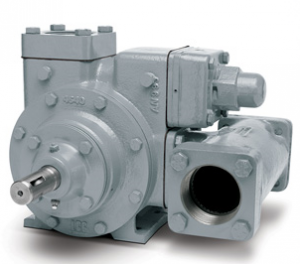 When your application calls for horizontal pumps, it's the wisest decision to call the fluid processing experts at Arroyo Process Equipment. For over 45 years, we have been the go to source for quality industrial water pumps to the phosphate, food processing, chemical, petroleum and municipal industries.
Our staff of chemical and mechanical processing engineers at Arroyo Process Equipment are available to assist you in determining which horizontal or vertical pumps will offer the best solution for the specifications and requirements for your particular project. Factors, such as the corrosive nature of the fluids, the size of the area where the pump will be placed and how often the pump will need to be inspected or maintained, are always taken into consideration before making a determination. Although horizontal pumps require more space, they are easier to work on. Therefore, they are often the best choice for operations with safety regulations requiring regular pump monitoring and inspections.
Horizontal Pumps in Jamaica From Arroyo Process Equipment
Our selection of horizontal pumps and other industrial water pumps from the leading manufacturers in the industry include the following brands and more:
Deming Pumps split-case pumps
Burks Pumps end suction centrifugal pumps
Weinman split-case pumps
Crown self priming centrifugal pumps
Prosser submersible pumps
Toyo pumps
Vertical, horizontal and cantilever pumps
Procurement professionals at processing facilities and operations in Jamaica, Trinidad, Tobago, Cuba and the surrounding areas know they can count on Arroyo Process Equipment when their in-house service departments need parts for repair of horizontal pumps and other industrial water pumps. Our parts department carries a large inventory of manufacturer parts for pumps, mixers, gearboxes and other equipment used in fluid processing. We also carry Phantom Pumps parts, which are compatible and interchangeable with many of the brand name centrifugal pumps and offer a more affordable replacement part alternative. Contact us today for more information on our line of pumps or replacement parts.