Leeson Electric Motors for Those in Bahamas & Nearby Regions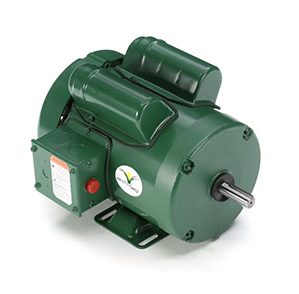 No industrial work gets done without having the right motors powering the equipment that moves material from one place to another as intended, and Leeson Electric Motors have established themselves among the best manufacturers available. Leeson produces a wide range of motors to fulfill many industrial uses, while reducing operating costs. Yet, many job sites use substandard electric motors to power their tasks. Using less-than-ideal motors often leads to equipment failures and production shut downs. That adds up to higher operating costs and could wind up putting a good business in bankruptcy, all for the want of motors capable of doing their job.
Many Uses for Leeson Electric Motors
The Leeson brand has a high image among industrial consumers and for good reason. They are noted for their reliability and operating efficiency, and Leeson motors come in many types including:
Alternating Current (AC)
Direct Current (DC)
General Purpose
Grain-Stirring
Vane Axial Fan
AC and DC motors offer differing benefits to industrial-capacity operators. DC motors generally produce greater power, while expending more energy. AC motors are less prone to electric shock and electrocution, while supplying sufficient energy via a more economical and efficient alternating current. Ultimately, the best choice for industrial motors depends on the application. Arroyo Process Equipment of Bartow, FL, can help determine the best motor and provide turnkey custom installation, maintenance, and repair services.
Get Free Estimates and Expert Service
The friendly experts at Arroyo Process Equipment have more than 50 years of experience providing fast and efficient solutions for industrial pump installation, maintenance, and repair. We are a Hispanic- and woman-owned and operated business and prides itself on friendly, professional service. We also have a vast product line of the best Leeson electric motors and those by other manufacturers, plus the experience and expertise to support your industrial operations. Contact Arroyo Process Equipment at its three Florida locations in Bartow, Jacksonville and Miami for product assistance. We gladly ship to areas throughout the U.S., as well as to the Bahamas, Haiti, Tobago, Trinidad, Virgin Islands, and nearby regions.