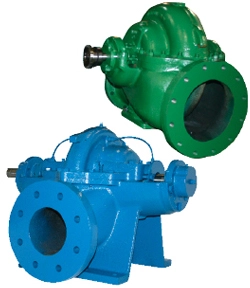 Horizontal Pumps in Florida, Puerto Rico, the Dominican Republic & the Caribbean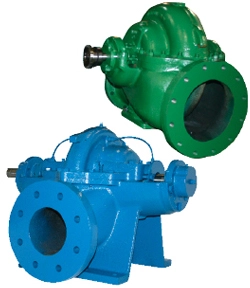 Horizontal pumps are used for applications where liquid needs to move from one horizontal area to another. Horizontal pumps are not engineered to lift, or pump out liquids. They can be useful in moving oil, for example, from a well to a refinery, but would not be useful in pumping the oil up from the ground. There are many applications where horizontal pumps are useful, including agriculture, water treatment situations and the citrus industry. When you need a horizontal pump or pump or process equipment for any purpose, rely on Arroyo Process Equipment.
Horizontal Pumps From Arroyo Process Equipment
At Arroyo Process Equipment, we are proud of our lengthy history serving the process equipment industry. We offer equipment from some of the most respected brands in the world:
Viking Pump
Warren Rupp
Pulsafeeder
Sandpiper…and more!
We not only offer horizontal pumps, but a variety of pumps for virtually all purposes. We can help you move water, material that contains sand or debris, and high viscosity liquids. We also offer a wide range of other process equipment including mixers and motors. But our services extend far beyond just providing equipment.
At Arroyo Process Equipment, we have chemical and mechanical engineers on staff. We can help you plan a major project or complete a simple gear pump repair. Our turnkey services are a hassle-free way to complete your project efficiently and effectively.
If you are looking for a process equipment supplier that you can count on when you need a diaphragm or gear pump repair, or one that supplies reliable equipment from the world's most respected brands, contact Arroyo Process Equipment. We are proud to serve North America, Central America and South America from locations throughout Florida and the Dominican Republic. When process equipment needs arise, contact Arroyo Process Equipment. We offer superior support, experience and engineering.