Viking Pump Repair in Florida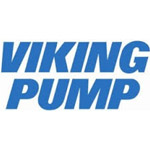 The first pump built by Jens Nielsen was in 1904 and the Viking Pump Company was founded in 1911. Viking Pump is now recognized as the positive displacement pump leader. Arroyo Process Equipment is proud to represent and distribute a full line of Viking Pump products used in countless industries such as agriculture, pharmaceuticals, water treatment, food processing and more. Industry professionals rely on us for all of their processing equipment needs as well as our installation, repair and maintenance services including Viking pump repair.
Industrial pumps repair is handled by the expert team of Arroyo Process Equipment service technicians. All of our technicians are highly skilled professionals with repair and maintenance experience on all types of processing equipment including:
Submersible pumps
Industrial gear boxes
Electric motors
Mixing equipment
Pump strainers
Self priming pumps
Viking Pump Repair From Arroyo Process Equipment
We know that time and money is lost when any equipment breakdown occurs in the processing operation industry. Our service team can be called upon for 24/7 for any repair service such as a Viking pump repair. We determine the problem, have parts needed to fix the equipment dispatched and get your equipment up and running as quickly as possible. Arroyo Process Equipment has a huge inventory of parts. In addition to manufacturer parts such as Warren Rupp, Toyo and Deming, we carry the full line of Phantom Pumps parts that are compatible and interchangeable with many brand name pumps.
Customers with in-house service departments handling their own industrial pumps repair can contact our parts department for assistance in ordering parts for their equipment. Our parts department personnel are quick to find the parts you need and in most cases, we can get parts shipped overnight or sooner.
Contact Arroyo Process Equipment today to learn more about our Viking pump repair and other repair and maintenance service available throughout Florida.