Hypo Pump for Florida, Georgia, Puerto Rico, the Dominican Republic & the Caribbean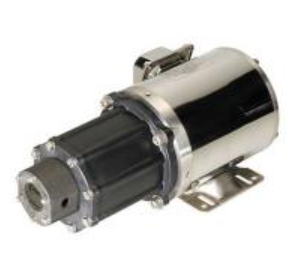 Sodium hypochlorite is one of the corrosive compounds that come into play during many fluid processing operations such as chemical processing, waste water treatment, and pulp and paper processing. This chemical has the bleaching and disinfection properties many organizations need for purification. A hypo pump is able to withstand the compound's toxicity and the chlorine it emits on contact with acids, heats, certain metals and corrosive gasses.
Hypo Pump From Arroyo Process Equipment
Arroyo Process Equipment is a family owned and operated fluid handling supplier that has supplied superior quality hypo pumps, recessed impeller pumps, end suction pumps, and other types of centrifugal and positive displacement pumps to fluid processing organizations since 1968. Processors can count on us to always have reliable hypo pump models such as the following and more:
Pulsafeeder Eclipse non-metallic pumps
Watson-Marlow 530 Series process pumps
FLSmidth ODS Series AODD pumps
Grundfos SMART Digital dosing pumps
Bredel peristaltic hose pump series
The PULSAR 25H hypo pump is one of Pulsafeeder's meeting pumps that is ideal for wastewater treatment and countless other markets. It's a reliable pump that has been engineered with hydraulic diagnostics and precise dosing in mind. The FLSmidth ODS Series Pump Line heavy-duty performance air operated diaphragm pumps is adjustable during operation for capacity and discharge pressure, spring or air cylinder assists. Compared to pump slurries, the FLSmidth pump weighs more than an AODD pump in order to extend and improve longevity and efficiency. These pumps are able to handle a variety of corrosive and abrasive liquids and solutions, maximum temperatures of up to 200° F, and slurries of up to 75% solids. The configuration of PULSAR HYPOPump® models make these pumps the perfect choice for difficult to handle and off-gassing fluids such as sodium hypochlorite. Bredel peristaltic hose pump series feature robust designs for abrasive slurries, corrosive acids and bases, large solids, and gaseous liquids. The aggressive chemicals steer clear of the pump's materials of construction due to the precision engineered design.
In-house technicians at processing facilities in Florida, Georgia, Puerto Rico, the Dominican Republic & the Caribbean can rely on Arroyo Processing Equipment for the genuine manufacturer replacement parts that are needed for repair and/or regular maintenance services on a hypo pump and other equipment such as AODD pumps, recessed impeller pumps, mixers, drives and more. Contact us today to request a hypo pump or part quote.