High-Capacity Pump for Florida, Georgia, Puerto Rico, the Dominican Republic & the Caribbean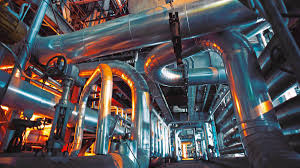 Arroyo Process Equipment is the supplier that fluid handling organizations count on every day for the equipment that is required to keep their processing facilities and operations running smoothly and efficiently. Arroyo Process Equipment is a family owned and operated company that was founded in 1968 and is recognized as a leading supplier in the industry. Our Centrifugal Pump, Positive Displacement Pump, Mixing Equipment and Specialty Products lines are filled with a variety of products that fluid processes need including Cat Pumps high-capacity pump equipment, Viking Pump internal and external gearbox pump models, top, end and side entry mixers from Sharpe Mixers, Eaton Hayward filtration equipment, Weg motors and more.
High Capacity Pump From Arroyo Process Equipment
Many industrial fluid processing applications require high-capacity pump equipment to continually process, move and/or transport large quantities of water and other fluids. We have hundreds of high-capacity pump models available in our centrifugal and positive displacement lines including the following and more:
Sandpiper SludgeMaster Series submersible trash pumps
Cat Pumps Industrial Duty Triplex Plunger Series pumps
Weinman L, LVM, and JD Series split case pumps
Griswold 811 ANSI Series centrifugal pumps
Viking Pump Universal Seal Series gearbox pump models
Grundfos SP Series submersible well pumps
Our highly rated Arroyo Process Equipment team of processing equipment specialists, chemical engineers, mechanical engineers and parts experts are proudly renowned in the industry for providing unsurpassed technical services and support to clients with operations located in Florida, Georgia, Puerto Rico, the Dominican Republic and other Caribbean islands. Our equipment specialists assist customers with the selection of high-capacity pump and other processing equipment that is best suited for specified applications and operations. Our outstanding engineers design and create turnkey pump package systems that are complete with one or more pumps, drives, gearboxes, mixers and/or other required components. Our parts department personnel are also the experts in-house service technicians count on to find the correct gearbox, pump and other replacement parts and accessories needed for equipment repairs and maintenance. Contact us today to learn more about our high-capacity pump selection or the services our exceptional personnel provide at Arroyo Process Equipment.