Industrial Pumps Service in Florida, Puerto Rico, the Dominican Republic & the Caribbean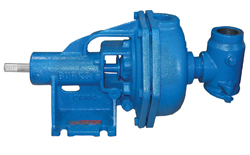 The first industrial pump solutions created by Frank Arroyo Sr., founder of Arroyo Process Equipment were systems created in 1968 for the individual needs of specific customers. Since then, Arroyo Process Equipment has earned the reputation as an industry leader for our vast assortment of top brand process equipment available, expertise and unmatched customer service. Staying up-to-date on the latest technology in the industry and adjusting product lines to current industrial needs is what keeps Arroyo Process Equipment a preferred vendor in Jamaica, Trinidad, Tobago and Cuba. Providing industrial pumps service and equipment installations throughout Florida is one of the many reasons industry professionals have come to rely on us. Repairs, maintenance and installation are part of our Arroyo Process Equipment industrial pumps service. Factory trained technicians are experienced and skilled on equipment from such global manufacturers and brands as Sandpiper, Sumitomo, Viking, Warren Rupp and Sharpe.
A diaphragm pump is a reciprocating positive displacement pump. It is used in variety of applications because it can transfer many types of fluids including, but not limited to, the following:
Slurry
Residual liquid from food processing
Mud
Sugar
Pharmaceutical waste
Oil sludge
When a diaphragm pump is in need of emergency repair in Florida, our industrial pumps service team offers 24/7 response. We know that time is money and we work diligently to get the diaphragm pump up and running as soon as possible. Parts are usually available to be shipped overnight or sooner to customers in Puerto Rico, the Dominican Republic and the Caribbean. Expert maintenance is also included as one of our industrial pump service options in Florida. Equipment manufacturers recommend scheduled maintenance to keep the machinery operating properly and efficiently and also to prolong the overall life of the equipment. Schedule an industrial pump service from our Arroyo Process Equipment repair specialists now to keep your operation in Florida running at peak performance.