API Pumps for Florida, Georgia, Puerto Rico, the Dominican Republic & the Caribbean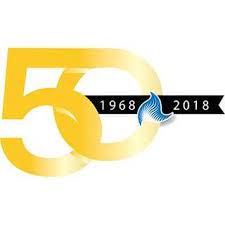 Arroyo Process Equipment is the one-stop shop for oil industry professionals to find the best selection of API pumps and replacement parts. Our centrifugal pump line features API pumps from the most trusted manufacturers in the industry including PumpWorks 610, Burkes, Plad Equipment, Grundfos and more.
Frank Arroyo Sr. founded Arroyo Process Equipment nearly 50 years ago. Since then, our company has grown into the leading supplier of pumps, mixing equipment and specialty equipment. Our positive displacement and centrifugal pump lines feature thousands of AODD, side channel, sanitary lobe, vertical turbine pump models and more that meet API, ANSI and other industry and regulatory standards, and our mechanical and chemical engineering team is proudly renowned in the industry for the exceptional customer service and support they provide.
API 610 pumps are centrifugal processing pumps that are used in oil refineries, hydrocarbon processing operations and for other oil, petroleum, chemical and natural gas applications. The American Petroleum Institute (API) is the trade association that represents and oversees the national gas and oil industries in the United States. The API began establishing operating standards in 1924, and every year, the API creates and/or updates existing standards. Currently, there are 685 API standards covering everything from equipment, materials and safety to environmental protection and transportation, but most pump related API standards fall between API 610 and API 685.
API Pumps From Arroyo Process Equipment
Arroyo Process Equipment represents and distributes API pumps that are manufactured by Pump Works 610, Grundfos and others. Specific types of API pump equipment in our line include the following and more:
API 610 End-suction pumps
API split case pumps
Pump Works 610 API vertical turbine pump equipment
API 675 Grundfos DMS Hydraulic Diaphragm metering pumps
In addition to supplying organizations in Florida, Georgia, Puerto Rico, the Dominican Republic and the rest of the Caribbean islands with exceptional API pumps, our Parts Department inventories replacement parts for all of the API equipment in our lines. In-house service departments can count on our parts experts to process and ship parts quickly to help reduce any potential processing downtime. Contact a pump specialist at Arroyo Process Equipment for more information on our broad selection of pumps that meet and/or exceed API standards.