Submersible Pump for Georgia, Tobago, Trinidad, Cuba, Virgin Islands & Elsewhere Throughout the Caribbean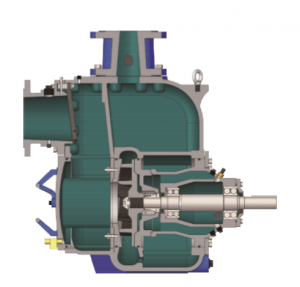 Arroyo Process Equipment is the fluid handling equipment distributor with the greatest selection of submersible pump models from the top manufacturers in the world. We're the family owned and operated business established back in 1968 that processing professionals can always count on for exceptional products, superior customer service and unparalleled technical support.
The Centrifugal and Positive Displacement Pump Lines at Arroyo Process Equipment are completely filled with equipment ideal for industrial applications such as dewatering, water treatment, mining and flood control that require a submersible pump. Submersible pump equipment in our lines includes the following and more:
Deming non-clog and vertical sump pumps
Hevvy Pumps DXL, DL, HNS and DP Series models
Barnes SE Series and SH Series submersible solids handling pumps
Phantom Pumps PH Series high pressure pumps and PL Series low pressure pumps
Sandpiper battery-powered PortaPump submersible pumps
Plad Equipment submersible sewage pumps
Deming column sump pumps are designed and manufactured for water and other liquids typically laden with non-fibrous solids and feature heads up to 160', flows up to 1,600 GPM and sump depths from 2' to 22'. Hevvy Pumps DXL Series submersible dewatering pumps have built-in thermal protection, cooling jackets, oil circulation fans, adjustable wear plates, heavy-duty mechanical seals and more. High-quality sump pumps and other submersible pumps from Phantom Pumps are the cost-effective alternatives in our product line that are compatible and interchangeable with select Gorman-Rupp, Warman, All Prime, Durco and ESCO Pumps models.
Processors will find all the mixers, drives, gearboxes and other compatible equipment and accessories in our Mixer and Specialty Products Lines to match the submersible pump models in use at their processing facilities and operations in Georgia, Tobago, Trinidad, Cuba, the Virgin Islands or elsewhere throughout the US and Caribbean. Our Arroyo Process Equipment chemical and mechanical engineers are the application experts that you can trust and rely on for equipment selection guidance, technical support and more. Contact us today for more information or to request a submersible pump quote.